Did you know hot baths and showers may be fatal if you take a prescription painkiller to reduce your back pain, neck pain, or any form of pain at all?
You'll usually see this if you read the fine print warning labels on drugs, such as the one for Fentanyl Transdermal patch, a popular opiate (narcotic) analgesic drug.
Unfortunately, most people don't read those warnings, or take them seriously enough. Such warnings, for example, failed to prevent the tragic deaths of a grandmother in the UK, and a young American war veteran in 2009.
More Than One Harmful Drug
In the case of the 67-year-old grandmother, she had been using Fentanyl for seven years without incident until a May morning in 2009. After waking up groggy, a side effect from taking the antidepressant Amitriptyline, she applied a new Fentanyl patch without removing an older one.
Within an hour, the woman died while sitting in a hot bath that sped up the release of Fentanyl to overdose levels.
The death of a 20-year-old Afghanistan war veteran, awaiting treatment for Hodgkin's Lymphoma at the Portsmouth Naval Medical Center in Virginia, was somewhat similar and just as heartbreaking.
An autopsy discovered 11 prescription drugs (Xanax and Dilaudid) in the young soldier's system, including toxic levels of Fentanyl that had been prescribed by doctors to replace oxycodone.
No Monitoring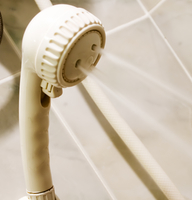 The fatal triggers: Hospital policy that failed to require the 24/7 monitoring of vital signs of oncology patients and the application of a Fentanyl patch followed by a long, hot shower the soldier took the night before he died.
One more frightening takeaway from the National Institute of Health's warning page sums up the risks of using Fentanyl skin patches: They are prescribed when a condition "cannot be treated with other pain medications," meaning it's a painkiller of last resort.
Both deaths are even far more tragic and emblematic, considering a recent CDC report that estimated some 15,000 Americans died from overdoses to prescription painkillers in 2008, nearly four times the number of Americans who had lost their lives nine years earlier.
Before you reach for a pill that can harm far more to your health and body than merely "killing" the pain, we urge you to read our two popular and important reports:
1) 20 Shocking Prescription Drug Statistics
2) The 5 Most Dangerous Pain Medications