Top Steps to Protect Yourself Now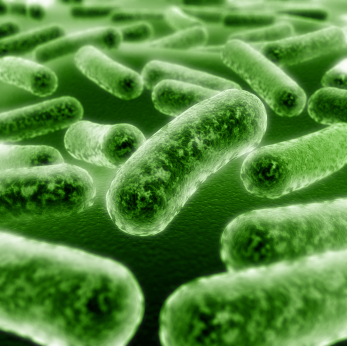 The New York City Department of Health has issued a warning about an increase in cases of a particularly deadly strain of invasive meningococcal disease, or meningitis.
Since 2010 there have been 22 reported cases, with 17 occurring in 2012 and 2013.[i] Three of the last five cases have been fatal, raising red flags that the strain may be particularly lethal, killing one out of three people instead of one out of five like other strains.
So far cases of this unique strain have been among men who have engaged in anonymous sexual encounters with other men they met through online chat rooms, digital apps or at a bar or party. However, due to the extremely contagious nature of the disease, officials are worried that a meningitis outbreak could quickly spread through the general population as well. The New York Times reported:[ii]
"New York City health officials are growing increasingly worried that this strain of meningitis, which is an inflammation of the lining around the brain and the spinal cord, is so insidious that it could suddenly mushroom into a major outbreak, claiming many lives before anything can be done to stop it.

"It's been sort of marching through the community in a way that makes us very scared," Dr. Jay Varma, the deputy commissioner for disease control at the city's health department, said …"
Another meningitis outbreak has also been reported at Princeton University, where three students and one campus visitor have been diagnosed with the disease in the last few months.[iii] The university is urging visitors and students to pay "increased attention" to personal hygienic practices, as the meningitis bacteria can be transmitted not only through sexual contact but also through exchange of respiratory and throat secretions such as by coughing, sharing drinks or eating utensils, kissing or being in close proximity with an infected person (such as living in dormitories or the same household or attending day care).
Meningitis Symptoms to Watch Out For
Bacterial meningitis is a severe bacterial infection that can infect the lining covering the brain and spinal cord. It can also cause pneumonia or infection to joints. Symptoms usually occur within five days of exposure and the disease progresses rapidly, and may be fatal, if not treated promptly. Common symptoms to be aware of include:
High fever
Stiff neck
Headache
Rash
Body aches
Fatigue
Nausea and vomiting
Confusion
Sensitivity to light
If you notice these symptoms, get medical help immediately. Currently the antibiotic penicillin is typically the recommended treatment, although several additional antibiotics are still effective against meningococcal disease.
What Can You do to Prevent Meningitis?
Practicing careful hygiene practices, such as washing your hands before eating and after spending time in public places, not sharing drinks, food, utensils, toothbrushes, lip balm or other personal items with others and covering your mouth when you cough or sneeze, can all help to prevent meningitis.
However, many people actually carry the meningococcal bacteria in their throats all the time, without ever getting meningococcal disease. According to the New Jersey Department of Health:[iv]
"Since so many people carry the bacteria, most cases of meningococcal disease appear to be random and aren't linked to other cases."
For this reason, maintaining a healthy immune system may actually be one of your best defenses against meningitis, helping to prevent the bacteria from developing into a severe form of the disease (regardless of whether it was contracted from the community or occurred randomly). The Mayo Clinic suggests that in order to help prevent meningitis you:[v]
"Maintain your immune system by getting enough rest, exercising regularly, and eating a healthy diet with plenty of fresh fruits, vegetables and whole grains."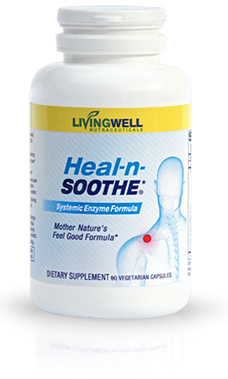 This is important, but so, too, is bolstering your immune health by making sure your body has an ample supply of proteolytic enzymes, which "eat up" scar tissue, cleanse toxins from your blood, fight viruses and support your immune system, so you'll likely be far less likely to succumb to bacterial infections of all kinds.
Unfortunately, your body stops producing optimal amounts of proteolytic enzymes sometime in your late 20s, which is why taking a proteolytic enzyme supplement is a very smart move, especially if you're in your 40s and beyond, or if you're at high risk of contracting meningococcal disease.
Heal-n-Soothe is our top-recommended solution, providing you pure and powerful proteolytic enzymes to help boost your immune system plus 11 ADDITIONAL most powerful and natural anti-inflammatories. Remember, meningitis is an inflammation of the membranes surrounding your brain and spinal cord, so relieving inflammation along with maintaining a strong immune system to fend off bacterial infections are keys to staying healthy.
You can learn more about proteolytic enzymes and Heal-n-Soothe here …
---