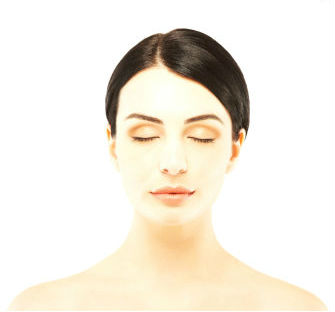 Do you have high blood pressure? High cholesterol or diabetes? Are you a smoker, over the age of 55, physically inactive or overweight? These, as you may know, are all factors that increase your risk of heart disease.
Are you ready for a surprise (unfortunately in this case not a very good one … )? These heart risk factors also increase your risk of cognitive decline, especially learning and memory problems, according to new research.
Perhaps it's not entirely surprising, considering your heart and your brain are both part of the same body, and the lifestyle factors that influence one organ are virtually guaranteed to affect others. There's no way to isolate the effects of a poor diet, for instance … it's going to influence everything, right down to the cellular level. How this manifests in different organs is what's unique, with the study, published in the Journal of the American Heart Association, showing that your heart health plays an important role in brain health.
Among the nearly 18,000 people (aged 45 and older, with normal cognitive function at the beginning of the study), cognitive impairment developed in 4.6 percent of those with the worst cardiovascular health scores, compared to only 2.7 percent and 2.6 percent, respectively, in those with intermediate and best cardiovascular health.[i] The study's lead author noted:[ii]
"Even when ideal cardiovascular health is not achieved intermediate levels of cardiovascular health are preferable to low levels for better cognitive function … This is an encouraging message because intermediate cardiovascular health is a more realistic target for many individuals than ideal cardiovascular health."
Getting Your Heart in Shape to Protect Your Mind …
The implication of the study is that improving your heart health may have the added bonus of improving your mind (and here are seven steps for doing just that.) You don't have to be perfect … even small changes are likely to add up to significant benefit. What you'll notice quite quickly is that most of the best lifestyle choices for your heart are one in the same as those for your mind. Things like exercise, eating more vegetables, getting proper sleep and reducing stress will boost your health on a holistic level — your heart, your brain and everything in between will benefit.
The same goes for B vitamins like folate and vitamin B6. Research shows B vitamins may reduce your risk of death from stroke, coronary heart disease and heart failure[iii] while at the same time benefitting your brain. For instance, B vitamins, including thiamin, niacin, folate, and vitamin B12, have been shown to cut the rate of brain shrinkage among elderly people with mild cognitive impairment in half.[iv]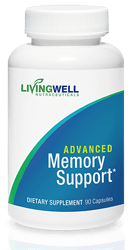 Some of the best food sources of B vitamins include fruits and vegetables (especially dark leafy greens) and animal foods (vitamin B12). You can also find specific members of the B vitamin family — including thiamin, niacin, folate, and vitamin B12 — in Advanced Memory Support, an all-natural supplement to help support your memory and keep your nervous system healthy.
If you notice your memory slipping, don't wait to take Advanced Memory Support, but even if you have cardiovascular risk factors, this all-natural formula might help to give your brain some added support (B vitamins are only one of the brain-boosting nutrient in this proprietary formula).
If you're not sure, take this short five-question quiz to find out if Advanced Memory Support is right for you.