… The Top 7 Causes and #1 Solution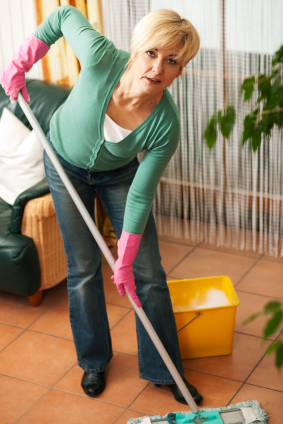 It's estimated that 80 percent of people will experience lumbar pain at some point during their lives.
This pain, which occurs in the lumbar region of the back (your lower back), often starts out suddenly and becomes a chronic problem that makes it difficult for you to carry on with your normal day-to-day activities and work.
Lumbar pain can be the result of an injury or underlying condition, but in the majority of cases, it is routine activities that trigger the pain.
7 Top Causes of Lumbar Pain
Slouching or hunching over while sitting (such as while driving or in front of your computer)
Standing, sitting or bending down for long periods
Twisting
Over-reaching (such as trying to grab an item from your highest kitchen shelf without a stepstool)
Muscle overuse due to repetitive movements (while on the job, cleaning, or playing a sport, etc.)
Awkward bending
Lifting, carrying, pushing or pulling
All of these normal activities become even more risky to your back if you're:
Overweight, which puts extra pressure on your spine
Under stress or depressed, which causes extra tension in your back muscles
Pregnant, which places an additional strain on your back
A smoker, which may lead to additional tissue damage
While it's certainly possible to experience lumbar pain as the result of an injury (car accident, sports injury, etc.), the most probable, and far most common, reason you likely have lower back pain is because your body and spine have been pulled out of their normal position and into what we call dysfunctions.
Physical dysfunctions develop over time — the result of poor posture, repetitive stresses, sitting too much, and so on – and are the direct result of imbalances between various muscle groups, i.e. "muscle imbalances." Your body is then forced to work each day with this dysfunction and eventually this creates a condition, like a herniated disc or a pinched nerve, for example.
Then the condition causes lumbar pain, and maybe associated pain in your upper back, buttocks, legs, shoulders and neck, and as you know, pain is your body's way of alerting you to a problem that needs to be fixed …Â  and the solution starts at the foundational level with your original muscle imbalances.
The #1 Lumbar Pain Solution
Let us guess … so far the "solution" your doctors have offered for your lumbar pain involve medications like nonsteroidal anti-inflammatory drugs (NSAIDs) — aspirin, Celebrex, etc. — steroid injections and possibly even spinal fusion surgery if your pain is really severe. But despite trying these solutions, probably for years, you're still in pain!
That's a problem — and also a sign that your solutions are failing you.
If you have never looked to the foundational causes of your lumbar pain, it's virtually impossible to become pain-free, because the muscle imbalances you're living with will only cause the pain to re-occur and worsen with time.
You simply must get your muscles into the proper balance in order to relieve your pain, for good.
With the Lose the Back Pain System, you'll first identify the causes of your dysfunctions and muscle imbalances, then implement proven strategies to help reduce and manage your pain so you can focus on correcting the dysfunction(s) that are causing it. You will work on treating the cause, which is the dysfunctions and the muscle imbalances that created it and also implementing additional treatments and strategies that are specific to the condition you may have been diagnosed with.
Remember, the position and curvature of your spine is determined by the amount of balance in numerous muscle groups including your thighs, hips and torso. When muscle imbalances pull your spine and body out of alignment, the level of stress on certain muscles, bones and joints increases.
Even the smallest muscle imbalance can over time pull you out of balance and place tremendous amounts of uneven pressure and wear and tear on your body… especially the vertebrae, discs, spine and its supporting muscles.
The Lose the Back Pain System is a powerful 3-part program consisting of DVD's … audio CD's … and an easy-to-read reference manual:
The 2 educational DVD's walk you through a series of self-assessments designed to help you pinpoint which physical dysfunctions and muscle imbalances you have. You'll receive your very own notebook to help you keep track of your findings — and keep track of your progress.
Once you've identified your physical dysfunctions, you'll discover a customized series of corrective exercises, stretches and self-treatments that are unique to your condition.
Each of the 3 audio CD's contains the latest, clinically proven recommendations, techniques, and treatments that have been clinically proven to help you STOP pain BEFORE it starts!
The Lose the Back Pain System also contains an in-depth reference manual that many of our patients refer to as their own personal "back pain" Bible. All of your personal corrective exercises, stretches, and pain-reduction strategies are included in ONE extensive manual for easy access – whenever you need them! Plus, you get diagrams, photos and charts that illustrate every step of each technique so you don't forget how to perform each exercise properly.
If you want a lasting solution, one that will help resolve the underlying reasons why your lumbar pain started in the first place, drugs are not the answer. Join the nearly 65,000 people who have gotten relief from lumbar pain and improved their health and well-being using the all-natural Lose the Back Pain System.
Source