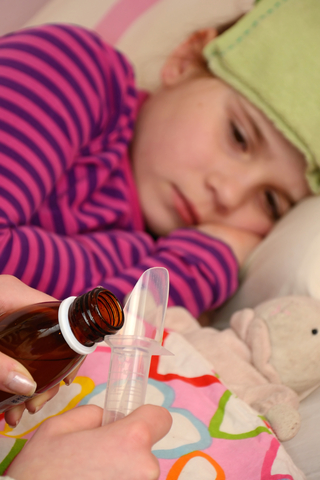 Ibuprofen (i.e. Advil, Motrin) is one of the most common non-steroidal anti-inflammatory drugs (NSAIDs) used in the United States. Most don't think twice about taking this drug, either in prescription or over-the-counter form, to relieve pain from muscle aches, arthritis, backaches, headaches and more.
It's so common … it must be safe, right?
This is, unfortunately, not an accurate assumption, as evidenced by a horrific reaction recently experienced by 11-year-old Calvin Lock, who lost 65 percent of his skin after taking a small dose of ibuprofen.
Ibuprofen Adverse Reaction Nearly Kills 11-Year-Old Boy — Other Young Kids Have Already Died
Calvin suffered an extreme reaction to Ibuprofen known as Toxic Epidermal Necrolysis (TEN). It caused his skin to blister and his hair and fingernails to fall out. The condition, which causes your skin cells to die and shed like a snake's, caused the boy to lose two-thirds of his skin, and spend days on life support where he was given little chance of survival.[i]
The boy has, miraculously, recovered, but has struggled to re-learn how to walk and now suffers from related vision problems.
Certain ibuprofen products are marketed for children, but most parents are completely unaware that this drug is a leading cause of Stevens Johnson Syndrome (SJS), another serious skin disorder, and the related life-threatening condition called Toxic Epidermal Necrolysis (TEN). Because the incidence is rare, the U.S. Food and Drug Administration (FDA) has not required strong warnings, even though there are numerous tragic reports of young children dying, going blind and becoming permanently disabled after taking children's doses of this drug!
Other Serious Side Effects Are Far More Common
Toxic Epidermal Necrolysis is one of the more rare reactions to ibuprofen (but when it does happen, it's often deadly). Others are far more common. This includes:
Stroke: Ibuprofen, even over-the-counter versions, triples your risk of stroke.[ii]
Heart Attack: This drug also increases your risk of having a heart attack that may be fatal. Last year researchers concluded:[iii]
" … little evidence exists to suggest that any of the investigated drugs [ibuprofen included] are safe in cardiovascular terms."
Gastrointestinal Damage: Ibuprofen increases your risk of damage to your gastrointestinal tract, including bleeding, ulceration, and perforation of your stomach or intestines, which can be fatal. This can occur at any time and may occur without any warning or symptoms.
Know the Risks BEFORE You Start …
If you're considering medication to relieve your back pain or other pain, don't simply assume it's safe, even if it's a popular med you're familiar with. Some of the most common pain-relieving medications are also the most dangerous, and sometimes one dose is all that it takes.
Did you know, for instance, that pain medications and adverse drug reactions are the 4th leading cause of death in the U.S. … only behind heart disease, cancer and strokes?
The 5 Most Dangerous Pain Medications…
So before resorting to drugs, find out which are safe and which can be deadly by reading this special report: The 5 Most Dangerous Pain Medications. It could, literally, save your (or your child's) life.
Filed Under:
Medications
Written By: Updated:
November 5,2012