6 Top Benefits and How to Get It Safely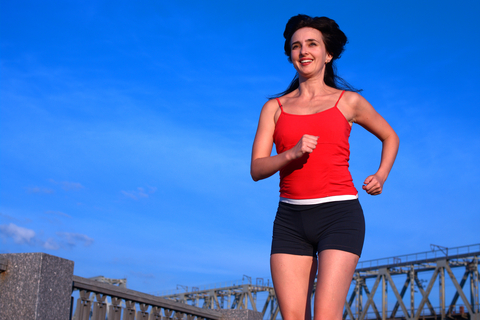 By now you've probably heard of human growth hormones (HGH), a natural hormone produced by your pituitary gland that is responsible for normal childhood growth as well as regulating your metabolism and keeping your tissues and organs healthy throughout your life.
This natural hormone has shown great promise as a potential "fountain of youth" that may help you burn body fat while increasing lean muscle mass, reduce wrinkles, boost your energy levels and mood, and essentially make you feel (and look) years younger.
But there's a catch.
Starting in middle age, even in your early 30s, your pituitary gland slows its production of this natural "anti-aging" hormone. It's no coincidence that this is the time of life when your metabolism also slows, leading to the "middle-aged spread," while at the same time your muscle strength decreases as does the keenness of your vision, hearing and even your brain function. As you slowly pack on additional pounds, your skin also becomes less elastic and more wrinkled — you're aging, both on the inside and out.
Can Human Growth Hormone Stop (or Even Reverse) the Hands of Time?
In 1990, a study was published in the New England Journal of Medicine[i] that showed what happened when men aged 61-81 received HGH injections for six months … the men has increases in lean body mass … they lost body fat …. the elasticity of their skin improved, as did their blood pressure, blood sugar and even their moods … Even their vital organs, which tend to shrink with age, appeared to be returning to normal size![ii]
To sum up, the top benefits of HGH include:
Increases in lean body mass
Decreases in body fat
Improved skin elasticity (fewer wrinkles!)
Enhanced mood
Boosts to energy levels
The problem? The study used synthetic HGH, a prescription-only formula that must be injected into your body. Not only are synthetic HGH injections expensive (costing upwards of $1,500 a month), they are surrounded by controversy because they may interfere with your body's natural HGH production, and have been linked with side effects, including a potential increased risk of death.[iii] Not to mention, using synthetic HGH for anti-aging purposes is currently illegal.
The safer solution that allows you to tap into your inherent anti-aging potential is to ramp up your body's natural production of HGH, restoring it to the more youthful levels produced in your 20s … Even Dr. Oz has acknowledged the importance of HGH for warding off obesity and staying younger and healthy.
Boost Your Body's Natural Production of Human Growth Hormones: How to Do It in Seconds a Day
There are only a few ways to boost your body's natural production of HGH. High-intensity exercise is one, with research showing that at least 10 minutes of high-intensity exercise, performed consistently, can increase growth hormone levels in men.[iv] Sleep is also important, as your body produces the most growth hormone while you sleep (and if you have trouble sleeping, your natural production of HGH will be further declined).
Another option? Fasting. HGH increased an average of 1,300 percent in women, and nearly 2,000 percent in men, during a 24-hour period of skipping meals and drinking only water.[v]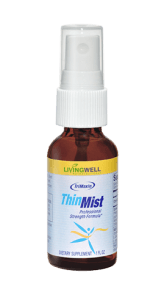 If you're not interested in skipping meals for 24 hours at a time, ThinMistâ"¢ is another 100% natural way to safely boost your pituitary gland's NATURAL release of HGH 'youth hormones.'
You simply take ThinMistâ"¢ three times each day by spraying it under your tongue, and as the ingredients slowly build up in your system, your body NATURALLY begins releasing more youthful levels of HGH.
To find out more about ThinMist's breakthrough formula of essential vitamins and amino acids that work together to virtually flood your body with NATURAL HGH youth hormones, click here now.
---