(Weird but Powerful Weight Loss Tip!)
The special report my team & I have been working on for over 6 months… "Secrets of Effective Weight Loss" … is finally available … and today I am giving it to you instantly and FREE!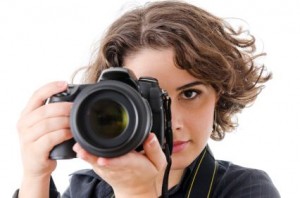 We've dug deep as you can go into the studies & data to unveil what really works if you want to lose weight fast, safely — and for good — and what's a MEGA waste of time…
You'll instantly discover…
> How TAKING PICTURES can be a powerful ally in weight loss (p. 20)
> The common fruit peel that can help KILL your cravings (p. 13)
> How 3 shots of this under your TONGUE supercharges weight loss (p. 24)
I don't need to tell you losing weight is a golden key to living longer, fighting serious diseases, stopping pain, and boosting your energy and overall happiness…
BUT I heard you!
In fact over the years I've literally heard tens of thousands of you say you know all this … but how IMPOSSIBLE it seems to shed the pounds permanently … especially with tons of bogus diets, drugs, and gadgets and so much conflicting information out there!
So I decided ENOUGH … let's do something about it!
I pulled my health advisory team together and we spent many months exploring the research, claims, strategies, risks, data, ingredients … all of it … to create a report AND a solution that will finally really work for you…
You'll immediately learn…
> Why you should QUIT aerobics now if you really want to shed fat (p. 18)
> 4 medical issues you need to know that cause surprising weight gain (p. 8 )
> A simple trick with your scale that will actually help you shed pounds! (p. 6)
> The 2 supplements to SHUN if you really want to lose weight (p. 21 – 22)
You'll discover MANY more tips and strategies in this easy-to-read report that finally WILL help you get slim and feel great… we poured so much effort into this report, and I couldn't be more proud of the results, because I am certain it will finally turn things around for you…
P.S. Since eating out at restaurants is one of the "sneakiest" ways to add mega calories, do not miss the super-simple tip to stop yourself from overeating at restaurants on page 11 of the report!
Filed Under:
Weight Loss
Written By: Updated:
April 9,2012