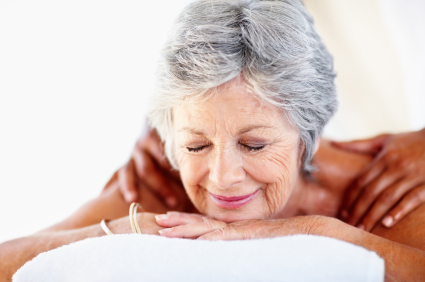 Earlier this month, the world's oldest man, Alexander Imich, died at 111 years old. A New Yorker who survived a labor camp in Russia and moved to the United States in 1951, Imich was described as having an "incredible curiosity about life." With a passion for science and paranormal activity, he published a journal titled "Incredible Tales of the Paranormal" — at the age of 92.[i]
This zest for life and insatiable appetite for knowledge is what his long-time friend credits with his longevity. And this is the million-dollar question, isn't it? We all know the drill about eating right and exercising, but what are those who live to 100 — the centenarians and super-centenarians (those who reach 110 and beyond) — really doing differently? Or are they doing anything differently?
Healthy Appetite, Good Sleep and Other Secrets for a Long Life …
Misao Okawa of Japan is the world's oldest person at 116 years old (and one of only 10 people who have been verified to live to 116). Born in 1898, Okawa's two surviving children are in their 90s. Her secret for longevity? A strong appetite (she actually gained nearly nine pounds in the past six months), especially for her favorite food — sashimi (raw fish). Her other secret? Plenty of rest.[ii]
Last year, Jiroemon Kimura, also of Japan, died at the age of 116 — as the oldest man in recorded history. He was described as disciplined and serious as a youth, but after retiring he stayed active reading newspapers and helping his son farm until he was about 90. A family member also described his as positive and optimistic in his later years, with a good appetite.[iii]
The world's longest lived person, however, seemed to break nearly every rule in the book. Jeanne Louise Calment of France who was born in 1875 and died in 1997 at the age of 122 was said to have never done anything special to stay in good health. She ate two pounds of chocolate a week, only giving it up at her doctor's urging at the age of 119 — the same year she also finally quit smoking (and this, it's said, was only because she could no longer see well enough to light her own cigarettes, and she refused to ask for help).[iv]
Calment believed her longevity to be the result of her olive-oil-rich diet, a sense of humor and an occasional glass of wine. She was also active, taking up fencing at 85 and riding a bicycle until the age of 100. Still, researchers believed her secret to longevity was her outlook on life, describing her as having "immunity to stress." Among her many famous quotes was this:
"If you can't do anything about it, don't worry about it."
More Words of Wisdom From Those Who Reached 100 and Beyond
Fauja Singh, who ran a marathon at age 100 (and is now 103) sums up the secret of longevity this way: "Laughter and happiness. That's your remedy for everything."[v]
Ruth Frith, an optimist who died at the age of 104, recommended avoiding smoking, drinking … and vegetables.[vi]
Ann Nixon Cooper, who died in 2009 at 107, described herself as a happy, giggle person. Being cheerful, and dancing the electric slide at age 103, are her secrets to a long life.[vii]
Edward Rondthaler, who died in 2009 at the age of 104, credited his longevity to cold showers.[viii]
There Are Only Five People Left Who Were Born in the 1800s
Those born in the 19th century are a very select few … only five are still alive around the world — all women.[x]
Misao Okawa, born March 1898 (Japan)
Jeralean Talley, born May 23, 1899 (US)
Susannah Mushatt Jones, born July 6, 1899 (US)
Bernice Madigan, born 24 July, 1899 (US)
Emma Morana-Martinuzzi, born November 29, 1899 (Italy)
Jaralean Talley, the oldest woman in the United States, shared several bits of wisdom with the Huffington Post,[ix] and they're well worth sharing. If you want to lead a long and happy life, follow some of Talley's timeless advice:
Follow the "Golden Rule" (Do unto others as you would have them do unto you)
Have a sense of humor
Indulge occasionally
Have strong beliefs
Surround yourself with loved ones
Be humble and act wisely
Keep active — Talley bowled until the age of 104 and still goes on an annual fishing trip. Staying active is one common theme of virtually all centenarians and super-centenarians, so be sure you're doing it.
Exercise is a key to long life, simply put. Give it a try with one of the best activities out there — Pilates (especially if you suffer from pain). Best of all, you can do it right in your home and for free …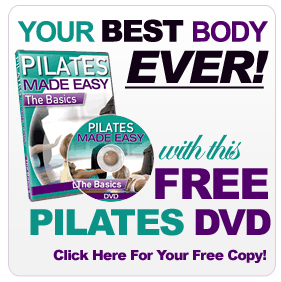 ---