Mosquitoes cause nearly 4 million deaths every year — more than any other creature on the planet!
Between painful bites and passing on blood-borne diseases, the 2,500 species of mosquitoes out there have the potential to be real killers.
Small wonder you cover yourself in bug spray all summer long — no one wants to endure lingering illnesses or death as a result of mosquito bites!
Yet bug spray isn't necessarily the best way how to avoid mosquitoes. In fact, bug spray loaded with chemical agents like DEET can cause everything from rashes and muscle twitches to slurred speech and seizures.
But there's no need to risk mosquito bites OR bug spray side effects. There are literally dozens of natural ways to repel mosquitoes.
Today I'll share my top seven natural mosquito repellents to keep you safe from nasty side effects, itchy bites, and the annoying buzz of incoming mosquitoes. Not to mention mosquito-borne diseases.
1. Lemon Eucalyptus Oil
Lemon eucalyptus oil is recommended by the Centers for Disease Control (CDC) and has been found to outlast low-concentration DEET-based repellents by over 30 minutes. While some don't like the smell, this oil blend is something you can make at home or buy in the store to keep away West Nile Virus carrying mosquitoes, swarming gnats or even ticks. However, note that it's not recommended for children under three years old.
2. Citronella
Citronella is probably one of the best known natural mosquito repellents, available as an oil, spray, incense or candle for shooing away pesky biters. It's widely available, but remember you have to sit pretty close to the candle or incense to get the benefits, and lotions or sprays only last 30 to 60 minutes before you'll need to reapply. For an even more effective way how to avoid mosquitoes outside, use citronella incense or candles in combination with topical mosquito-fighting tools.
3. Neem Oil
Popular in tropical areas of Asia, neem oil is loaded with insecticidal compounds known as azadirachtins. Occurring naturally in the fruits and seeds of the neem tree, neem oils are also antifungal, antibacterial, and anti-parasitical. Neem will kill mosquitoes, gnats, flies, ants and even ward off bedbugs. Bonus for parents: It's even safe to eat in small quantities so you don't have to worry about putting it on kids' skin, either.
4. Celery Extract
Topical skin creams and sprays with celery extract are another of the natural mosquito repellents that work just as well or better than 25% DEET-based sprays. And unlike DEET sprays, celery extract doesn't cause skin irritation or have an offensively sharp odor.
5. Tea Tree Oil
Tea tree oil applied at your wrists, neck and ankles can keep mosquitoes, flies, and ticks away. Mosquitoes hate the strong smell (fair warning: you might too) and the oil doesn't irritate skin. In fact, it's a local antiseptic and can help take the sting and bacteria out of your existing mosquito, fly or tick bites.
6. Fennel Oil
Natural mosquito repellents with at least 5% fennel oil can keep bugs away for over 90 minutes. Though there are stronger formulations, the 5% strength spray seems to be the most effective way how to avoid mosquitoes using fennel, according to researchers in Korea.
7. Soybean Oil
Another product safe for small children, soybean oil in 2% "Blocker" strength creams and sprays can keep you mosquito-free for up to 4 hours (and black fly free for up to 8 hours). It doesn't irritate skin and is the 2nd most common natural mosquito repellent used in Canada.
About those other ways how to avoid mosquitoes …
There are dozens — maybe hundreds — of home remedies promising you the ultimate way how to avoid mosquitoes naturally. Lime juice, garlic, geraniums, marigolds, basil tincture … in scientific testing, they often turn out to be less effective than just slapping mosquitoes as they land. And when you're trying to fight off a swarm of blood-sucking, disease-carrying parasites, that's not good.
To fight pain, disease, and life-altering side effects from mosquitoes and every other creepy-crawly thing out there, you need to be working with proven cures and remedies. Old wives tales won't keep summer bugs — or any other parasite — from invading your body any time they want.
In fact, you'd probably be surprised just how many parasites are making a comeback. Like lung fluke worm infections in the United States. More infections occurred in 2009 and 2010 than in the previous forty years combined.
So use the natural mosquito repellents above to fight the bugs you can see. And to combat the bugs you can't see… the ones that could be invading your body right now, including parasites that may be causing all kinds of pain, sickness and hidden disease, be sure to download our FREE Invasion of Pain report.
Now Fight the Bugs You CAN'T See: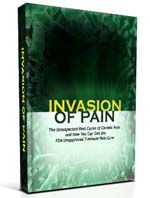 Hidden parasites are behind all kinds of pain and disease – now fight back with the tools described in this
FREE special report!




References
Bendall, Lisa. How to Choose the Best Bug Repellent. Best Health Mag Canada Online, from the 2010 Summer Edition as "The Buzz on Repellents". 2010.
Benjawan, T. et al. Repellent properties of celery, Apium graveolens L., compared with commercial repellents, against mosquitoes under laboratory and field conditions. Tropical Medicine and International Health. 2005 Nov;10(11):1190-8.
CBC News. You Can't Reason with a Mosquito. CBC Canada. 2006 Sept 26.
Center for Disease Control (CDC). West Nile Virus. 2009 Oct 13.
Greater Los Angeles County Vector Control District. Mosquitoes. 2012.
Medline Plus. Tea Tree Oil. 2011 May 9.
National Pesticide Information Center (NPIC). Neem Oil. 2012 Mar.
Quantum Health. Use Caution When Using DEET. Retrieved 2012 July 25.
Lindsay LR, et al. Evaluation of the efficacy of 3% citronella candles and 5% citronella incense for protection against field populations of Aedes mosquitoes. Journal of the American Mosquito Control Association. 1996 Jun;12(2 Pt 1):293-4..
SI, K. et al. Repellency of aerosol and cream products containing fennel oil to mosquitoes under laboratory and field conditions. Pesticide Management Science. 2004 Nov;60(11):1125-30.
Wong, C. Natural Mosquito Repellents. About.com. 2011 Sept. 22.
Fox News Health. Lung worm infections on the rise, CDC says. 2012 Jul 11.