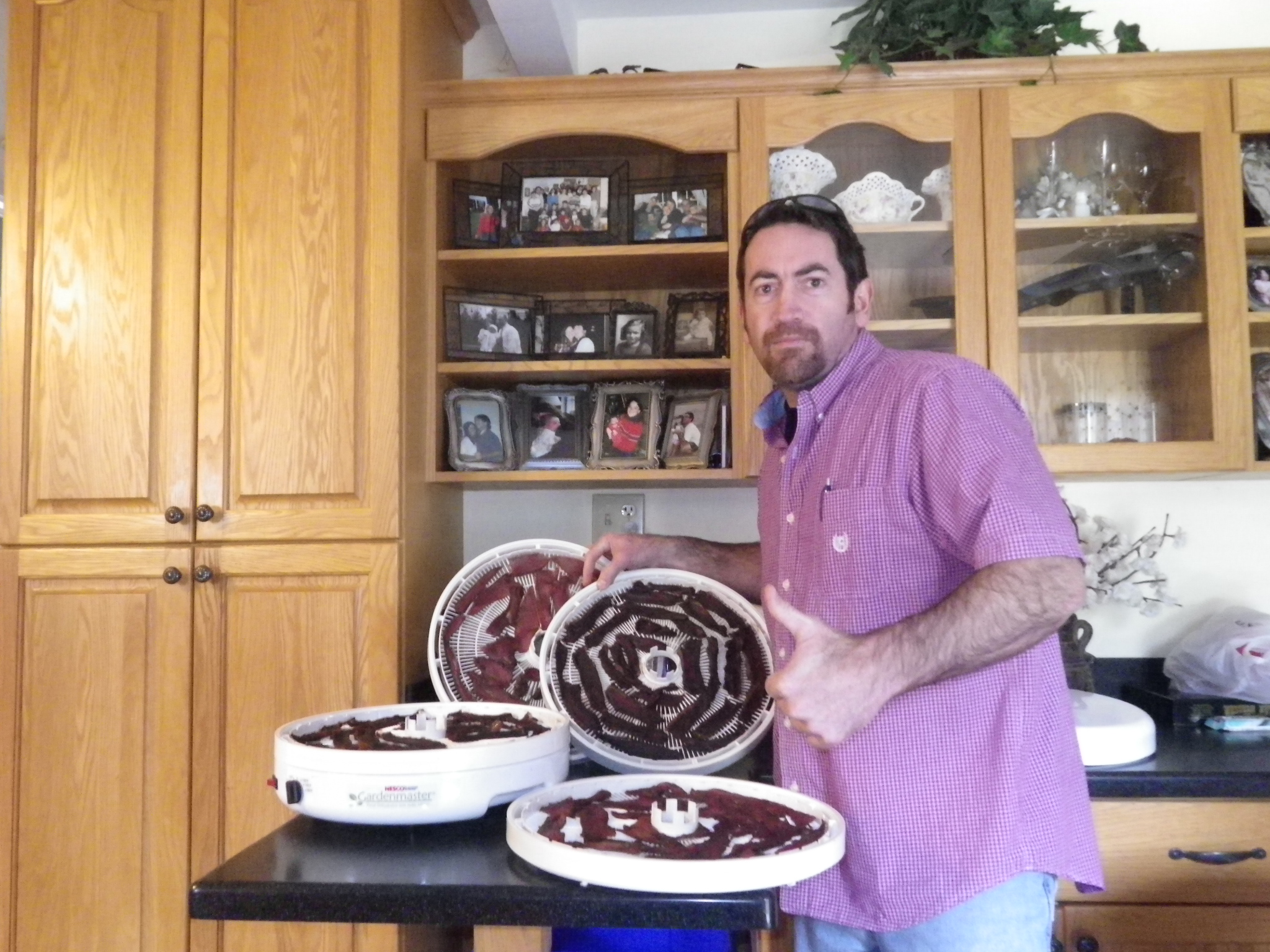 PLEASE HELP ME by providing your feedback on my questions below!
Hey, Steve Hefferon here from the Healthy Back Institute…
Last weekend I did an experiment with beef and pork jerky. I have had a dehydrator for almost six months, and to be quite honest I was afraid to use it …
It would be a very expensive mistake to cook five pounds of meat and then have to pitch it if it turned out to be an epic failure.
So I set my intentions on making the best jerky I could. I went to the store and bought 2.5 pounds of beef (brisket flat cut) and 2 1.5-pound pork tenderloins.
The pork came pre-seasoned and the beef was a store-bought brand. I knew the seasoning could make or break the meat, but being the first time I was more interested in just seeing how it all worked versus getting too caught up with the spices or even the cut of meat.
I cut the meat the night before, let it marinate overnight and then at 8 am I put all five pounds of meat on the trays. At 1 pm I checked it. I like my jerky a bit on the moist side, and I found that the pork cooked much faster than the beef — so I pulled them both after five hours. I even started the temp at 160 degrees F for three hours and then reduced the temp to 130 degrees F for the last two hours, as I saw the pork cooking faster than the beef.
Both the beef and the pork had very good flavor and texture, and I enjoyed the finished product.
So I have some questions for all of you …
What are Your Jerky Secrets?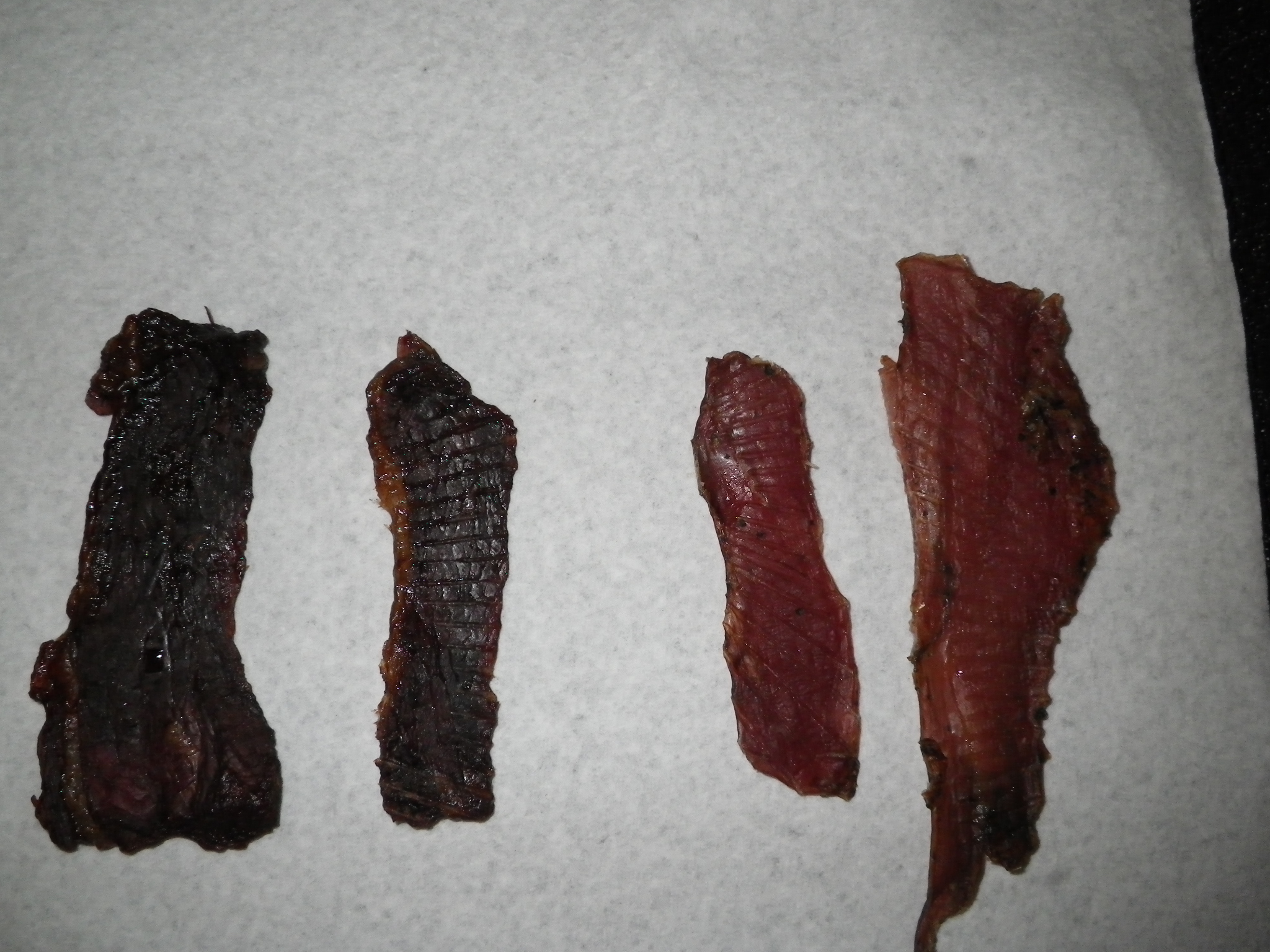 I have the Nesco GardenMaster, Model1010, 1,000-watt food dehydrator with four trays.
> Has anyone else used a 1,000-watt unit with more than four trays?
> Can anyone give me some ideas for good store-bought jerky sauces?
> Can anyone tell me if you have mixed meats and vegetables at the same time and were there any issues?
> Can anyone tell me the best cut of beef to use? I really liked the brisket flat cut.
I will say that even being my first attempt and not understanding all of the specifics, I'm hooked …
Please everyone, share with us your jerky-making secrets and ideas for recipes in the COMMENT area below. Next week I will be dehydrating some vegetables and then trying some fruit after that …
–Steve Hefferon