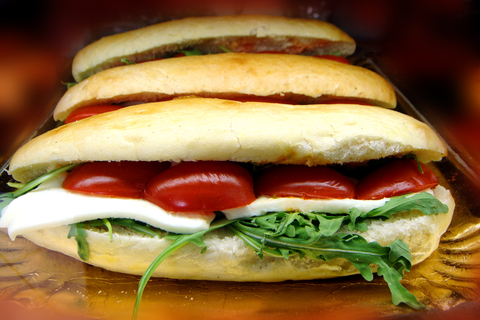 Eating out at a restaurant is dubious, at best, when it comes to your health — especially when it comes to chain restaurants. Most will agree that the healthiest meals are those you create in your own kitchen, using fresh ingredients and real food.
Still, it's the rare person who doesn't like to have someone else do the cooking on occasion, and more than half of Americans (58 percent) actually eat at a restaurant at least once a week.[i] This doesn't mean your diet, or your health, has to suffer. If you choose wisely, you can eat pretty well even when dining out, especially if you pick the right restaurant to begin with.
The chain restaurants that follow are among the healthiest of the bunch — and I'm not talking about calorie counts and salads. The restaurants that follow made the list because they're bucking the status quo, seeking out sustainable, organic ingredients and meats that are raised humanely and without hormones. They're offering vegetarian dishes, pastured meats and real food without artificial flavors and chemicals.
While everything on their menus may not be perfect, these chain restaurants are at least trying to offer decent, real food in lieu of processed chemicals.
5 Healthiest Chain Restaurants
5. Panera
Panera is implementing a new food policy that will remove artificial ingredients, including colors, flavors, sweeteners and preservatives, from its menu by the end of 2016. They've already begun nixing preservatives and have added grass-fed sirloin steak to its menu in lieu of its former roast beef, which contained caramel color.[ii]
They also say they are committed to purchasing livestock and poultry that have been raised without the use of antibiotics and in reduced-stress environments, as well as wild-caught fish and other ingredients (eggs, romaine lettuce and wheat) that comes from North American farmers.[iii]
4. Noodles and Company
Some may balk at the mention of pasta and healthy in the same sentence, and I would generally agree, but hear me out. In terms of chain restaurants, Noodles and Company is a cut above the rest, offering plenty of vegetarian and vegan options (including even organic tofu) and some gluten-free options (although they're honest in saying that cross contamination likely does happen, so if you must avoid all gluten, this isn't the best choice).
They also offer whole-grain linguine, don't add MSG to anything, and have quite a few fresh vegetables on their menu, which is more than most chain restaurants can claim …
3. Starbucks
Sweetened coffee drinks aren't exactly the measure of health, but still Starbucks deserves a mention because it sources only sustainably grown and processed coffee by evaluating the economic, social and environmental aspects of coffee production. They also say they've removed high fructose corn syrup, artificial trans fats, flavors and dyes from their food.[iv]
Starbucks also encourages their suppliers in North America to use animal welfare-friendly practices to provide ingredients such as cage-free eggs, gestation crate-free pork, and more humanely processed poultry.
2. Burgerville
This one isn't national (it's centered in the Pacific Northwest), but I had to mention it because it serves as an example of what could be if more burger chains believed in sustainability. Burgerville uses only pastured vegetarian-fed and antibiotic-free beef, as well as eggs from cage-free hens, wild-caught fish and hormone-free milk. They strive to use locally grown ingredients in season, to make creations like blackberry milkshakes, not to mention that they purchase wind power credits equal to 100 percent of their electricity use.[v] Yes, they're still serving things like burgers and fries — and some of their menu items contain preservatives and even artificial colors — but they're leaps and bounds ahead of most burger joints.
1. Chipotle
Chipotle touts "food with integrity," which means they source organic and local produce ("when practical") and use dairy from cows raised without the use of synthetic hormones. They also use meat from animals raised without the use of antibiotics or added hormones ("whenever possible") as well as support family farmers who "respect the land and the animals in their care."
Most of their menu items also contain refreshingly real ingredients with no hidden additives. This means their salsa, guacamole and meat contain just what you'd expect, nothing more, nothing less. For instance, their guacamole contains only avocado, red onion, jalapeno, cilantro, citrus juice and salt. Even their meat is surprisingly simple. The ingredients in their chicken include chicken, water, chipotle chili, rice brain oil, cumin, garlic, oregano, black pepper, salt and, sometimes, a drizzle of honey — not too much different than what you might make in your own kitchen.
Next up, see The 5 Unhealthiest National Chain Restaurants…
And don't miss…