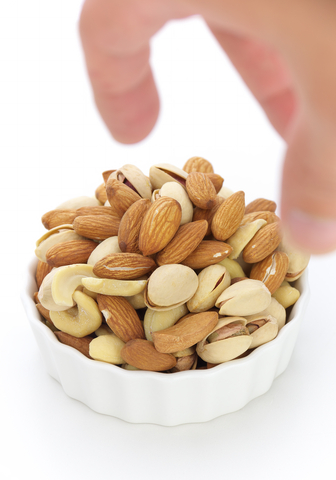 After being vilified for much of the 20th century, nuts have made a comeback in the 21st. Now it's known that eating nuts may help you live a long, healthy life by reducing your risk of chronic diseases like heart disease, type 2 diabetes and much more.
Nuts are excellent sources of good fats (monounsaturated and polyunsaturated) for your heart as well as a host of other vitamins, minerals, antioxidants and other phytochemicals. But perhaps most exciting (and rewarding) is the emerging research showing that nuts help with weight loss.
This they do in a number of ways, including helping to boost satiety, or make you feel full (courtesy of their high protein and fat content, as well as crunchy texture, which forces you to chew longer). Research suggests that snacking on nuts will not cause you to gain weight and might even help you to lose it.
As far as nuts go, there are more similarities than differences among different types. For instance, the International Nut and Dried Fruit Foundation states that the following tree nuts have similar nutritional value: almonds, Brazil nuts, cashews, hazelnuts, macadamias, pecans, pine nuts, pistachios and walnuts.[i]
So when eating nuts, choose those that appeal to you most and try different varieties, as each is still unique (however slight) in nutritional characteristics. Generally speaking, when eating nuts you can expect to enjoy:
| | | | |
| --- | --- | --- | --- |
| Moderate amounts of protein | Large quantities of healthful fat (except for chestnuts) | Fiber | B vitamins |
| Vitamin E | Iron | Zinc | Potassium |
| Magnesium | Selenium | Manganese | Copper |
| Flavonoids | Resveratrol | Plant sterols | Arginine (an amino acid) |
What are the Healthiest Nuts?
If you still want to know which nuts are best, it's a bit like asking which vegetables to eat. For the most part, you can't go wrong. That being said, there are some variables that make the following nuts among the healthiest on the planet. So snack on these and reap the natural rewards:
5. Almonds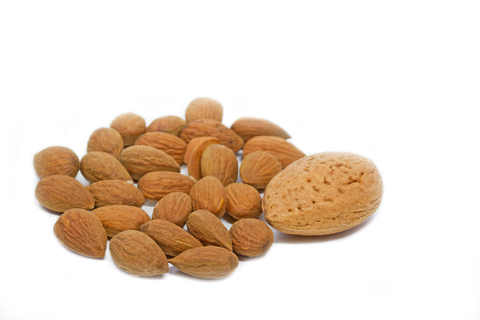 Overweight and obese adults who ate almonds lost 7 percent more weight, and cut an additional 5 percent from their waistlines, than those who ate carbs instead.[ii]
4. Pecans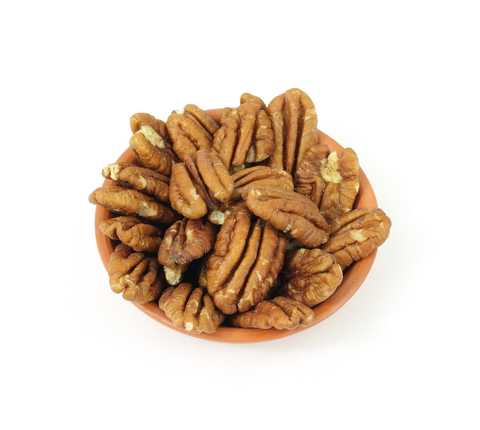 Pecans have the highest antioxidant content of all nuts,[iii] especially vitamin E, which may fight oxidative stress in your body while boosting heart health.
3. Cashews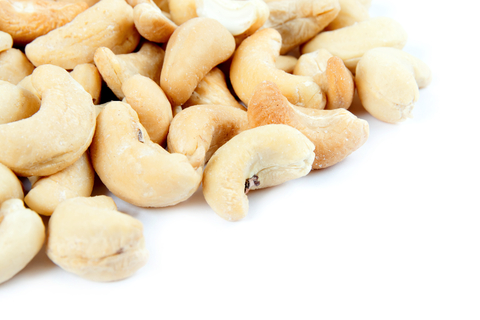 Have you heard of oleic acid, the main monounsaturated fat in extra virgin olive oil, which is responsible for many of its healthful effects? About 75 percent of the fat in cashews is, you guessed it, oleic acid.
2. Walnuts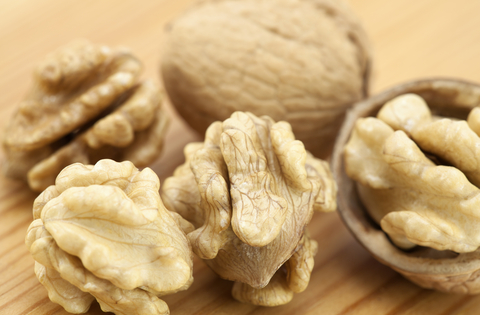 Walnuts contain anti-cancer ellagic acid along with high amounts of the omega-3 fat alpha-linolenic acid (ALA). They also contain melatonin, a hormone most known for its role in regulating your sleep (although it also has powerful antioxidant properties).
1. Macadamia Nuts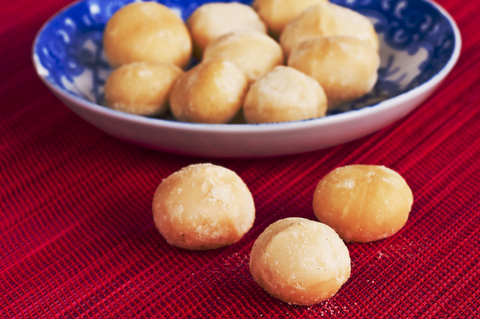 Seen as indulgent due to their especially high fat content (they're about 78 percent monounsaturated fats), these inflammation-fighting nuts also contain palmitoleic acid, which may boost metabolic function and fight weight gain.[iv]
How Many Nuts Should You Eat?
Nuts are high in calories, so as healthy as they are try not to overdo it. Most experts suggest aiming for one small handful of nuts a day, which measures out to the following:[v]
20 almonds
15 cashews
20 hazelnuts
15 macadamias
15 pecans
2 tbsp pine nuts
60 pistachios in shells
10 whole walnuts or 20 walnut halves
A small handful of mixed nuts
As for storage, most nuts are better off stored in your fridge to keep them fresh. If you have trouble stopping after one handful — or you need help getting over your cravings for far less healthy snacks like cookies and chips — keep a bottle of ThinMist on hand so you can spritz a little on your tongue before meals and at snack time.