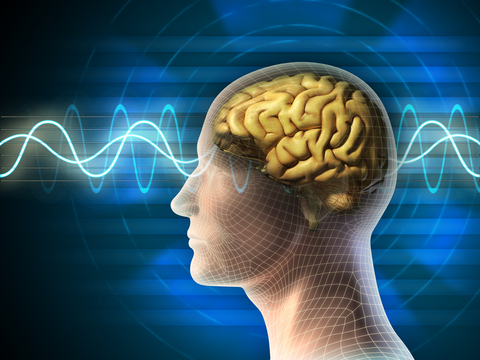 Chronic pain is not just a physical issue; it's a mental/emotional one as well. So if you struggle with back pain as well as anxiety, depression, foggy thinking or even memory problems, there's a good chance they could be related.
In fact, new research shows that chronic pain dramatically affects the hippocampal region of your brain, which is an important part of learning, memory and emotional processing.[i]
Chronic Pain Stops the Growth of New Neurons
It used to be thought that the number of neurons in your brain was determined at the time you were born, and only decreased as you got older. Now, however, it's known that neurogenesis — the growth of new neurons — is not only possible, it happens all the time, virtually every day, if the conditions are right (such as if you challenge your brain by learning new things and exercise regularly).
That said, a recent study revealed that chronic pain reduces the growth of new neurons in the hippocampus, disrupting its electrical and biochemical signaling. They then measured hippocampal volume in humans, and found those with chronic back pain had significantly smaller hippocampus', which they believe may be the reason why those with pain also often struggle with learning and emotional deficits.[ii]
It stands to reason, then, that resolving your back pain at the foundational level may allow for the process of neurogenesis to resume, with potentially profound impacts on your mental health.
Does Treating Back Pain Enhance Your Cognitive Function?
People with chronic pain are more likely to have impaired cognitive ability, which makes sense since chronic pain is also associated with reduced gray matter in the brain (gray matter is associated with higher order cognitive processes). A recent study of 18 chronic low back pain patients used MRI scans to confirm that both brain gray matter and cognitive ability were indeed decreased compared to those without pain.[iii]
Six months later, after their back pain had been successfully treated, the former chronic pain patients had marked improvements in their brains, including:
Increased cortical thickness in the left dorsolateral prefrontal cortex (DLPFC), which was correlated with the reduction of both pain and physical disability
Increased thickness in the primary motor cortex, which was associated specifically with reduced physical disability
Increased thickness in the right anterior insula, which was associated specifically with reduced pain.
Left DLPFC activity during an attention-demanding cognitive task was abnormal before treatment, but normalized following treatment
The researchers concluded:
"These data indicate that functional and structural brain abnormalities … are reversible, suggesting that treating chronic pain can restore normal brain function in humans."
A Simple Way to Heal Back Pain You Probably Haven't Heard Of
In the above study, the patients used surgery or facet joint injections to treat their back pain — both treatments that have questionable effectiveness and high rates of sometimes-serious side effects.
Imagine the benefits you could reap by healing your back pain with a superior, safer method, one that is not only scientifically proven but entirely side-effect-free …
Back Ease is quickly becoming the fastest, easiest and most affordable way to quickly relieve (sometimes instantly eliminate) back pain for this very reason.
The Steps are as simple as they come…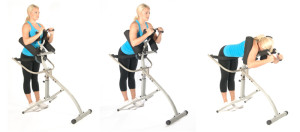 1) Step forward until the belt fits comfortably against your waist.
2) Raise the two handles to bring the pad up to your chest and rest the back of your arms on the arm pads.
3) Relax forward into a gentle stretch. Near instant – and lasting – pain relief!
As you lean forward in the Back Ease – Spinal Decompression System… it decompresses and stretches your spine, creating a separation in your vertebrae, relieving pressure on your spinal discs and nerves.he separation allows nutrient-rich fluid to circulate within the vertebrae (which your body then uses to heal itself) and allows your discs to "re-absorb" the water gravity is sucking out of them.
In as little as 3 minutes a day, the Back Ease can help you to free both your body and your mind from the effects of chronic pain. It's likely that as your pain improves, so too will your mood and cognitive function, invaluably improving your ability to finally enjoy life to its fullest.
---
Filed Under:
Back Pain
Written By: Updated:
May 2,2013