AVOID These Medicines with Grapefruit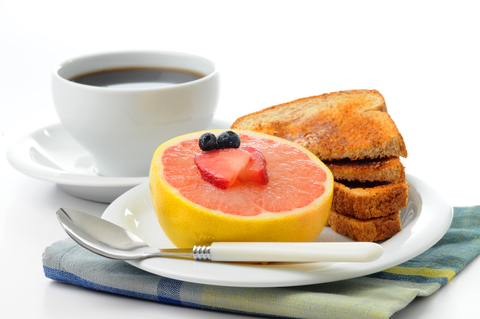 The average American adult takes nearly 12 prescription drugs a year. If you're over 65, that number rises to 28.[i]
Most people are well aware of the need to check for contraindications between multiple medications they're taking, but the foods you eat can sometimes prove problematic, too.
Grapefruit, in particular, poses a grave threat when eaten alongside an increasing number of drugs. In fact, over the last four years, more than six new drugs have been uncovered each year that may cause fatal side effects when mixed with grapefruit.[ii]
More Than 85 Drugs are Risky When Taken With Grapefruit
The problem with grapefruit is a substance it contains called furanocoumarins, which interferes with an enzyme that helps break down medications in your body. Because of this, taking a medication with grapefruit may multiply its effects, as though you've taken five or 10 pills instead of just one, according to pharmacologist David Bailey, the lead author of a new review on the subject.[iii]
The paper found that more than 85 drugs may interact with grapefruit, and those that may cause potentially fatal side effects increased from 17 to 43 in the past four years alone.[iv]
While some drugs will only interact with grapefruit if they're taken shortly after its consumption, others can still be affected if the grapefruit was consumed 12 hours or more before the drug is taken. Half of the drugs identified may even cause sudden death and life-threatening reactions including kidney or respiratory failure, gastrointestinal bleeding and more.
Some of the riskiest drugs to consume with grapefruit include:
Cholesterol-lowering statins, including Lipitor, Zocor, Mevacor and Altoprev
Plavix, an anti-clotting heart/stroke medication
Certain antibiotics
Calcium channel blockers used to treat high blood pressure
Certain cancer-fighting drugs
Drugs used to suppress the immune system if you've received an organ transplant
Antidepressants, such as Zoloft
Anti-anxiety medications, such as Buspirone
Anti-seizure drugs, such as Carbatrol and Tegretol
Allegra, an antihistamine
The risks are highest among those 45 and over, who take more medications and are typically among those who consume the most grapefruit. Certain other citrus fruits, such as limes, pomelos and Seville oranges, also contain furanocoumarins, and therefore may have similar effects.
Even a small amount of grapefruit can produce a potentially dangerous drug interaction, so if you're taking any medications and you enjoy grapefruit, be sure to specifically ask your physician and pharmacist if this could be a problem. Don't simply assume that your doctor would have warned you … as Bailey and colleagues wrote:[v]
"Unless health care professionals are aware of the possibility that the adverse event they are seeing might have an origin in the recent addition of grapefruit to the patient's diet, it is very unlikely that they will investigate it … We contend that there remains a lack of knowledge about this interaction in the general health care community."
Grapefruit is Ordinarily a Healthy Food …
If you're not taking any medications, or those that interact with grapefruit, remember that this fruit is an excellent source of vitamin C, fiber and the antioxidant lycopene (in pink and red grapefruit only), the regular consumption of which is likely to benefit your health.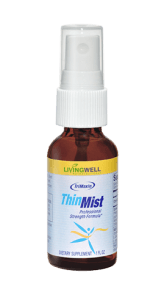 You've probably also heard of the "grapefruit diet," which is supposed to prompt rapid weight loss. Unfortunately, any weight lost during a grapefruit diet is likely to be fluids, which will be promptly replaced when you go back to eating normally.
(If you've been relying on grapefruit as a weight loss tool, do yourself a favor and try 100% natural ThinMist spray to speed your weight loss and boost your metabolism and HGH 'youth' hormones instead.)
---
Filed Under:
Medications
Written By: Updated:
December 17,2012