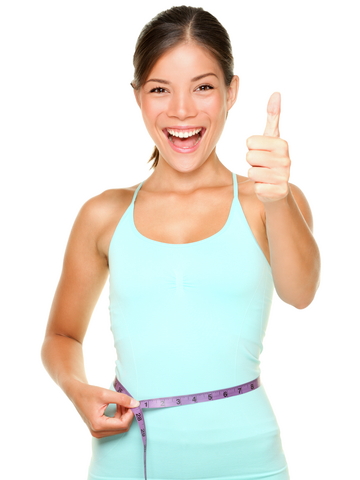 We'd all love to fill up our plates to the brim, chow down, then sit back, unbutton our pants and watch our jiggly thighs and flabby tummies melt away.
There are even those fans of the "negative calorie" food theory, who say munching on celery and citrus fruits will take your body so much energy to digest that you'll be trim and fit in no time flat (this isn't actually true, by the way).
Really, is it ever true that you can actually lose weight by eating more?
If you know which foods to eat to lose weight, yes, it actually is.
Eat These 10 Foods if You Want to Lose Weight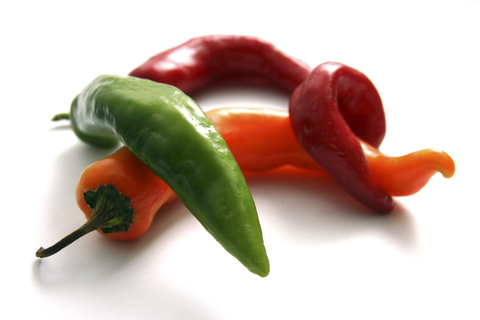 10. Hot Peppers
Capsaicin, the compound that gives chili peppers their heat, inhibit the accumulation of body fat, curb appetite and boost your metabolism.[i]
9. Vegetable Purees
By adding pureed vegetables to your favorite meals, you can eat the same amount you usually would, feel just as satisfied, but actually consume 350 fewer calories.[ii] It's a great idea whether you're trying to lose weight or sneak more veggies into your (or your kid's) diet, as this tactic also increases your veggie intake by a couple of servings a day. For starters, try adding pureed squash to your pasta, pureed carrots to your lasagna, or mashed cooked cauliflower to your mashed potatoes.
8. Salad
Don't roll your eyes … we're not saying all you can eat is salad. The trick is to eat a large, low-calorie salad before your regular meal. Doing this fills you up, simply because of the volume and fiber involved. People who do this eat about 12 percent less than they normally would, even when offered as much as they want of tempting foods like pasta, Penn State researchers found.
7. Vegetable Soup
Enjoying a bowl of broth-based vegetable soup before your lunch will fill you up similarly to a salad, and research shows will result in your consuming 20 percent fewer calories at your meal (soup included!).[iii]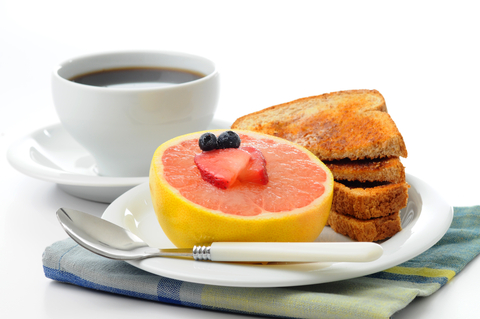 6. Grapefruit
Eating half a grapefruit before your meal may help you feel fuller, as it's loaded with fiber, so you ultimately eat less. One study found this simple trick helped people lose three pounds in 12 weeks.
5. Eggs
Eggs are an excellent source of protein, which means they keep you satisfied far longer than a bagel or bowl of cereal ever could. One study found that, compared to those who eat bagels, people who eat two eggs for breakfast lose 65 percent more weight and have higher energy levels.[iv]
4. Nuts
Another protein powerhouse, nuts can actually help you lose weight when you snack on them in lieu of carbs, like a bran muffin. This can significantly reduce your weight, body mass index, waist circumference and body fat.[v] Even just adding nuts to your diet two or more times a week is associated with a lower risk of weight gain![vi]
3. Green Tea
Green tea contains phytochemicals called epigallocatechin gallate (EGCG), which has been found to help weight loss by increasing metabolism and fat burning, and inhibiting the development of fat cells.[vii]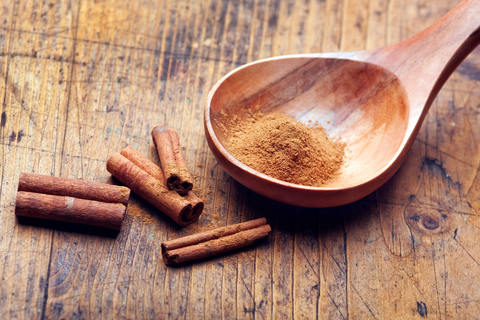 2. Cinnamon
This traditional spice appears to have a stabilizing effect on your blood sugar levels, which can help to keep your appetite in check. Try adding it to your morning coffee, tea, yogurt or oatmeal to gain this appetite-regulating effect.
1. Spinach and Mustard Greens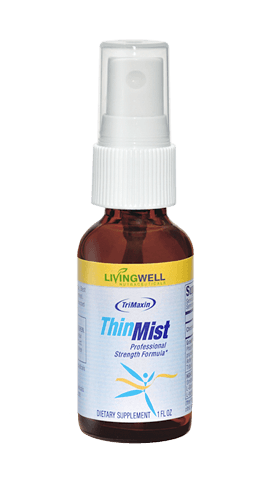 These are good sources of the amino acid L-Tyrosine, which is known to help suppress your appetite. L-Tyrosine is also one of the primary components in ThinMist, our wonderful weight loss spray that includes critical minerals, amino acids and natural, bio-identical hormones that work synergistically to help curb your appetite for junk food while burning fat more efficiently.
Because of its special blend of natural ingredients like L-Tyrosine, DHEA and chromium, ThinMist helps STOP your cravings immediately, and it helps to boost your body's natural production of human growth hormone (HGH), which has been proven to lead to a 14 percent reduction in fat, and a nearly 9 percent increase in lean body mass, when supplemented for just six months.[viii] The best part about it is it only takes a few spritzes under your tongue before a meal to calm your raging appetite, banish cravings and rev up your metabolism for weight loss success …
Click Here Now to Learn More About ThinMist…
Filed Under:
Weight Loss
Written By: Updated:
October 5,2012