Major New Study Confirms the BEST Steps to Take Now!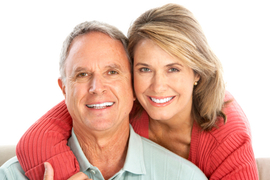 Yes, you can take powerful dietary steps to help prevent Alzheimer's starting right now…
People with diets rich in the vitamins and fatty acids noted below are less likely to have the brain shrinkage associated with Alzheimer's than those whose diets aren't high in them, according to a brand new study published in the December 28, 2011 issue of Neurology®, the medical journal of the American Academy of Neurology.
Meanwhile, patients consuming a diet heavy on trans fats are more likely to have shrinking brains and lower scores in thinking and memory tests.
Interestingly, this study appears to be far more accurate than previous ones that observed just one or a few nutrients, or questionnaires that relied heavily on the memory skills of the elderly — less reliable than measuring actual nutrients absorbed by the body.
Foods you should be eliminating from your daily diet to avoid the damage that Alzheimer's disease and aging can do to your brain:
Trans fats and cooking oils high in Omega-6 fats
Alcohol
Artificial ingredients like MSG
Processed foods
Antibiotic-filled beef, pork and poultry commonly sold at your neighborhood grocery store
These Nutrients and Fatty Acids Get a BIG Thumbs Up…
According to the study, those with diets high in omega 3 fatty acids and vitamin C, D, E, and the B vitamins are less likely to have brain shrinkage, and they perform better on mental tests, than those who don't get enough of those nutrients.
Unfortunately, most adults today are deficient in these nutrients — especially omega 3.
Omega 3 with the healthy DHA and EPA fatty acids is found in fish, but due to factors ranging from poor dietary habits to geographic location and especially due to the toxicity levels of many fish today, people are not consuming nearly enough omega 3.
Therefore, supplementing your diet with omega 3 is one of the smartest steps you can take … but you have to BE CAREFUL about the quality and purity of the omega 3 you choose!
That's why I strongly recommend you learn more about the top-recommended Super Omega CoQ10 — high in the healthiest form of Omega-3 fatty acids including 25 mg of DHA and 40 mg of EPA … and rich in the SUPER-healthy CoQ10 too…
Discover How to Protect Your Brain, Reduce Inflammation, & Boost Your Immune System with Super Omega CoQ10 Now …
Filed Under:
Alzheimer's
Written By: Updated:
January 3,2012