Another Reason to Break the Conventional Medical System Addiction!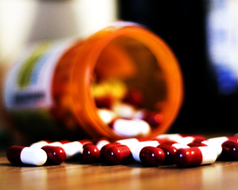 The 20 alarming prescription drug statistics I told you about a little while back should be enough to motivate anyone to use the far safer methods of stopping pain and improving health that we're dedicated to teaching in the free Losethebackpain.com newsletter.
But hopefully warnings like this (not the first for Novartis/Endo, as you'll read below!) will encourage those who still put their trust and health in the hands of the drug companies to reconsider!
The FDA has issued a health advisory due to the potential accidental mixing of over-the-counter (OTC) medications with prescription opioid painkillers at Novartis Consumer Health's Endo Pharmaceuticals plant in Lincoln, Nebraska.
In the words of Novartis' own press release, they are "voluntarily recalling all lots of select bottle packaging configurations of Excedrin® and NoDoz® products with expiry dates of December 20, 2014 or earlier as well as Bufferin® and Gas-X Prevention® products with expiry dates of December 20, 2013 or earlier, in the United States. NCH is taking this action as a precautionary measure because the products may contain stray tablets, capsules, or caplets from other Novartis products, or contain broken or chipped tablets."
ALSO due to the mix-up, the FDA is advising people to examine opiate medicines made by Endo in their possession and ensure that all tablets are the same. The following medicines may be affected by the problem:
Opana® ER (oxymorphone hydrochloride) Extended-Release Tablets CII
Opana® (oxymorphone hydrochloride) CII
Oxymorphone hydrochloride Tablets CII
PERCOCET® (oxycodone hydrochloride and acetaminophen USP) Tablets CII
PERCODAN® (oxycodone hydrochloride and aspirin, USP) Tablets CII
ENDOCET® (oxycodone hydrochloride and acetaminophen USP) Tablets CII
ENDODAN® (oxycodone hydrochloride and aspirin, USP) Tablets CII
MORPHINE SULFATE Extended-Release Tablets CII
ZYDONE® (hydrocodone bitartrate/acetaminophen tablets, USP) CIII
According to Novartis, "[The] mixing of different products in the same bottle could result in consumers taking the incorrect product and receiving a higher or lower strength than intended or receiving an unintended ingredient. This could potentially result in overdose, interaction with other medications a consumer may be taking, or an allergic reaction if the consumer is allergic to the unintended ingredient."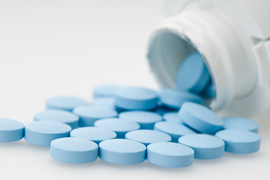 Get more details in the link to the FDA advisory below; I also provide Novartis phone number should you have questions for them…
But These Numbers SHOULD Concern Everyone!
Novartis/Endo reports such mix-ups have occurred three times since 2009, and FDA inspectors say company officials failed to follow up on 166 related consumer complaints too.
And though you won't hear much about these serious drug company issues in the mass media (think of all the advertising dollars the pharma companies send big media's way that keep them quiet), Novartis is by no means the only drug company with these issues and complaints!
PLEASE remember that overall in just the past 10 years, sales of painkillers — and corresponding deaths from prescription drugs — have quadrupled … don't miss our post on the illuminating and frightening CDC report issued late last year!
Knowledge really is power — and in terms of breaking free from the grip of the conventional health "care" industry including the drug companies, knowledge can truly save your life.
On that note I encourage you to dig deeper into LosetheBackPain.com for the facts untainted by drug company or ANY manipulative influence, and for SAFE and proven alternatives to end pain, overcome disease, and achieve optimal health … starting with key facts on the most dangerous pain medications…
And for more on the FDA warning, head to the:
FDA & Novartis / Endo Public Health Advisory
Finally, consumers with questions about this latest health warning can contact Novartis on weekdays from 9 a.m. to 8 p.m. (Eastern Standard Time) at 877.477.2403.
Time/Healthland
Filed Under:
Medications
Written By: Updated:
January 17,2012