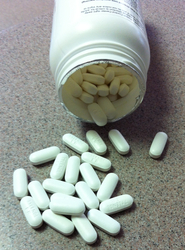 Hundreds of over-the-counter (OTC) and prescription medicines contain acetaminophen as the active ingredient.  This includes not only Tylenol but also popular opioid pain relievers like oxycodone (Percocet), hydrocodone (Vicodin) and codeine (Tylenol with Codeine).
The problem with these medications is that acetaminophen is very hard on your liver. If you take too much, you could suffer from fatal liver damage.
We've been warning about this problem with these drugs for some time now, and back in 2011 the U.S. Food and Drug Administration (FDA) specifically asked all makers of prescription acetaminophen products to limit dosages to 325 milligrams (mg) per capsule.
The drug makers had until January 2014 to comply, but here we are and there are still combination drugs on the market that contain acetaminophen doses that are higher than 325 mg. Now the FDA has once again warned that taking these drugs could cause liver damage and said "no data show that taking more than that amount provides enough benefit to outweigh the risk of liver damage."[i]
The FDA is asking health care providers to stop prescribing drugs that contain acetaminophen in doses over this amount, and they are beginning the process of withdrawing approval from prescription combination drugs that have not complied with the dosage limits. According to the FDA:[ii]
"This category of prescription drugs combines acetaminophen with another ingredient intended to treat pain (most often an opioid), and these products are commonly prescribed to consumers for pain, such as pain from acute injuries, post-operative pain, or pain following dental procedures."
It's not only prescription drugs that are a problem, however, and the FDA is planning to provide separate regulatory action for OTC products.
It's Extremely Easy to Overdose on Acetaminophen
One tablet of Extra Strength Tylenol contains 500 mg of acetaminophen — higher than the set limit for prescription products. The daily recommended maximum for adults is 4,000 mg, which sounds like a lot until you realize just how many products contain this drug. Pain relievers, fever reducers, cough/cold remedies, sleep aids and others may all contain acetaminophen.
Take a combination of products, multiple doses in a day, or combine the drugs with alcohol and you could be well on your way to fatal liver damage. According to Sandra Kweder, M.D., deputy director of FDA's Office of New Drugs, said:[iii]
"Overdoses from prescription products containing acetaminophen account for nearly half of all cases of acetaminophen-related liver failure in the U.S., many of which result in liver transplant or death."
According to the FDA, severe liver injury occurred most often among people who:
Took more than the prescribed dose of an acetaminophen-containing product in a 24-hour period
Took more than one acetaminophen-containing product at the same time
Drank alcohol while taking the drug
You can check for the drug on the label, although it may not say acetaminophen. This ingredient may also be listed as:
APAP
AC
Acetaminophn
Acetaminoph
Acetaminop
Acetamin
Acetam
The FDA is very late in taking urgent action to protect people from acetaminophen-related liver damage, but better late than never … still, this is only the tip of the iceberg with acetaminophen problems …
Did You Know Fatal Skin Reactions are Also Linked to Acetaminophen?
It's shocking, but true: acetaminophen products may also cause fatal skin reactions, according to another FDA warning. The Agency stated:[iv]
"… acetaminophen has been associated with a risk of rare but serious skin reactions. These skin reactions, known as Stevens-Johnson Syndrome (SJS), toxic epidermal necrolysis (TEN), and acute generalized exanthematous pustulosis (AGEP), can be fatal.  Acetaminophen is a common active ingredient to treat pain and reduce fever; it is included in many prescription and over-the-counter (OTC) drug products.

Reddening of the skin, rash, blisters, and detachment of the upper surface of the skin can occur with the use of drug products that contain acetaminophen. These reactions can occur with first-time use of acetaminophen or at any time while it is being taken."
Seriously … Why Risk It?
I get that pain is not a condition you can live with. But sooner or later you need to ask yourself just what risk you're willing to accept for relief. Are you willing to trade your pain for severe liver damage or an agonizing skin reaction? Are you willing to risk your life for it?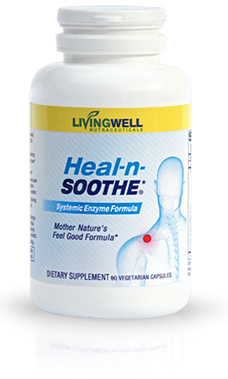 Before you answer, consider this: you don't have to. There are safe pain-relief options on the market that do not have life-threatening side effects! You deserve to be pain-free, and you deserve to get relief without putting your life in danger.
When I see someone in pain who is resigned to taking prescription or OTC drugs, dealing with the side effects and still not enjoying their life to the fullest, I want to shout this from the rooftops: there's a better way!
If you knew what I do, you would too!
So let me let you in on our 'secret.' It's called Heal-n-Soothe. It's all natural. It's safe. It works. And it's wonderful …
Filed Under:
Medications
Written By: Updated:
January 16,2014