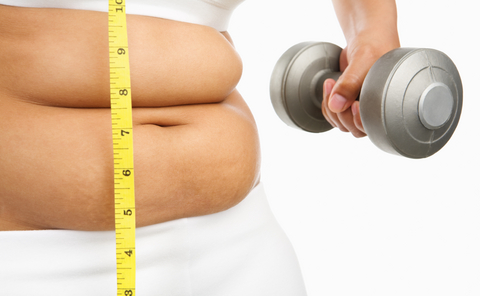 In the United States, more than 33 percent of adults over 20 are overweight, while nearly 36 percent are obese.[i]
It's an epidemic that's been blamed on everything from high-fructose corn syrup and too much time spent in front of televisions and computers to "obesogenic" chemicals and other substances in the environment.
One thing is for certain … the food industry is profiting greatly by your getting fat, and there's a reason why you crave those high-sugar sweets or greasy fast-food burgers and fries the way you do …
When you eat foods that are rich in sugar, salt and unhealthy fats, they not only taste good, they actually "reprogram" your body to crave more of them. In fact, according to endocrinologist Dr. Robert Lustig, sugar is as addictive as cocaine.
When you eat it, it triggers the release of dopamine, which in turn produces a euphoric effect, i.e. feelings of pleasure, in your brain. As with any addiction, you begin to crave more of the substance, which is not only widely available virtually 24/7 in countless processed and fast foods, economically it's very affordable too.
When the intense cravings are coupled with easy accessibility, resisting these junk foods is a challenge, even though you know they're likely to make you fat … and this is what the food industry is banking on.
In fact, many big-name food companies have already partnered with biotech firms that produce flavor-enhancing chemicals that work on a neurological level to stimulate your taste buds, making many processed foods virtually impossible to resist …
The 10 Fattest States
According to a report released by Trust for America's Health (TFAH) and the Robert Wood Johnson Foundation (RWJF), if obesity rates continue at their current trajectories, all U.S. states are likely to have obesity rates higher than 44 percent come 2030, leading to a 10-fold increase in new cases of heart disease, stroke, hypertension, type 2 diabetes and arthritis by 2020.[ii]
As it stands, obesity rates increased in all states in 2011 — not one state had a decline. As for the fattest states of all, this included:
10. Missouri (30.3%)
9. Kentucky (30.4% obese) and Texas (30.4%) (tie)
8. Indiana (30.8%) and South Carolina (30.8%) (tie)
7. Arkansas (30.9%)
6. Oklahoma (31.1%)
5. Michigan (31.3%)
4. Alabama (32.0%)
3. West Virginia (32.4%)
2. Louisiana (33.4%)
1. Mississippi (34.9%)
Whether you live in one of these 10 fattest states, or in Colorado or Hawaii, which, incidentally, comprise the two thinnest states (Hawaii is number 2 with an obesity rate of 21.8%, beat only by Colorado (20.7%)) is irrelevant if you can't get your food cravings under control. Even the best intentions for weight loss and healthy diet can fall by the wayside when that pint of ice cream or bag of chips starts calling your name.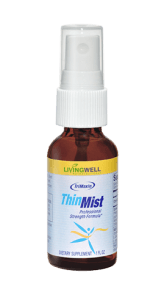 Do you wish you could level the playing field, so to speak, and give your body an extra advantage … a tool that would make resisting unhealthy cravings a piece of cake (bad pun, but we couldn't resist)? There is such a thing, and it's known as ThinMist.
Because of its special blend of natural ingredients like L-Tyrosine, DHEA and chromium, ThinMist helps STOP your cravings immediately — so you can thumb your nose at the food industry and get your weight under control once and for all (without cravings!).
Filed Under:
Weight Loss
Written By: Updated:
December 21,2012