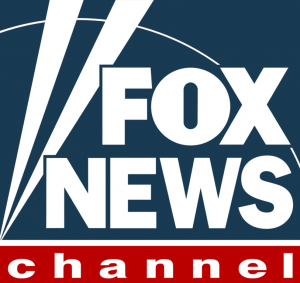 This might be one of the most despicable acts I've ever seen from the Medical Establishment…
Fox News reports Mississippi doctor Dr. Alberto Diaz is accused of robbing over $2.3 million dollars from a taxpayer-funded government health care program.
How did he do it?
He prescribed EXPENSIVE pain creams to folks with chronic joint discomfort.
Yet, the creams Dr. Diaz prescribed might as well have been sunscreen.
Because they contained fake ingredients that provided NO RELIEF.
The good news? They caught him. And it looks like he's going to get what's coming to him.
The bad news? Dr. Diaz is a small fish in a big pond.
This pain cream scam has been going on forever.
There are countless cases of pharmacy owners giving kickbacks to crooked docs to prescribe BOGUS — or even deadly— pain creams…
And you, I, and every other hard-working American taxpayer is footing the bill.
Because reporters say these crooks swindle BILLIONS from taxpayer funded programs like Medicare every single year.
And at best, the pain cream is completely fake and doesn't work — but you get to live another day.
But some of these pain creams contain deadly ingredients like ketamine (a horse tranquilizer)…
…and have put innocent folks six feet under.
Can you believe that? How do these people sleep at night?
Look, most doctors and pharmacists are good people.
Most mean well.
But can you really afford to take that chance?
The fact is, it's more important than ever for YOU to take control of your and your family's health.
Luckily, I've discovered a natural, highly effective pain cream proven to wipe away pain on contact…
…and it costs just pennies a day.
It's perfectly safe — and it works faster than any prescription pain pill or over-the-counter med.
It's so effective, the Journal of Rheumatology published a study from the University of Connecticut showing it worked to relieve arthritis pain in, "100% of the people who used it." (Their words, not mine.)
I call it Rub On Relief®.
And Rub On Relief® is the ONLY topical pain cream to ATTACK and reduce EVERY type of pain your body throws at you.
It contains no chemicals, preservatives or junk that can be toxic to your body.
So, unlike bogus pain creams being doled out by scam artists posing as doctors…
There are NO dangerous side effects.
Just near-instant relief so you can get back to your favorite activities and hobbies without that nagging discomfort.
Don't let your or your family's health be jeopardized by bureaucrats and greedy MDs who value a quick buck over your life.
If you or a loved one suffer with chronic pain…
Click here to discover all the details behind Rub On Relief®.
Filed Under:
Pain Relief
Written By: Updated:
December 18,2017