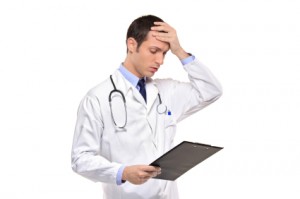 Some doctors seem to be a bit quick in recommending back fusion surgery, but what is one to do when that surgery leaves them not only still in pain but with less mobility than before. This happens more often than you would think. It's not just failed back fusions either, many back surgery procedures are deemed unsuccessful.
In fact, there is a term called Failed Back Surgery Syndrome or (FBSS). No surgery has a 100% success rate, and the over 90% success rate many doctors claim, may be a little misleading. Pay close attention to their definition of success. Does it mean all of your pain will go away? Does it mean you will sacrifice mobility for only a little relief? Will you be unable to perform certain activities after the procedure?
Those are all questions to be considered before having back fusion surgery. Perhaps, the most important questions is; Is this my best option for my condition? You will find that many surgeries can be avoided by using other non surgical treatments mentioned on this website.
Why Do Surgeries Fail?
One of the reasons surgeries fail, is because they often do not address the cause of the pain. For example, if you have muscles imbalances that are causing your discs to bulge or herniate, treating the disc herniation does not address the muscle imbalances that were responsible for the condition in the first place.
There may also be multiple sources of pain in the body. The procedure may have eliminated one source of pain, but others may still remain. For example, inflammation in the body is a source of pain that is typically not treated with surgery.
If you think that you may have access inflammation in the body, you can learn more about it here.
What to do if you've had a Failed Back Fusion
If you are still experiencing pain post surgery, it may be wise to seek a second opinion and take a closer look at what had initially caused your pain in the first place.