Surprising New Study Proves THIS is Far Better Than Medicine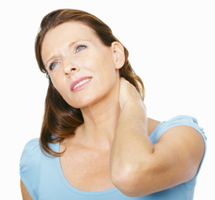 Do you suffer from neck pain and want to end it safely … and most effectively?
That's a redundant question, because if you suffer from neck pain … well OF COURSE you want to stop it now.
But here is something that may surprise you: not only are conventional medicine approaches less safe, BUT they are also less effective for short- and long-term relief than spinal manipulation therapy approaches and exercise! That's according to a recent major Annals of Internal Medicine study.
You can get more detail on the study by clicking the reference links below, but in short:
Some 270 patients diagnosed with nonspecific neck pain were assigned pain medications, spinal manipulation therapy, or home exercise.
Spinal manipulation therapy showed "a statistically significant advantage over medication," and exercise also demonstrated an advantage.
Better Results, Less Adverse Effects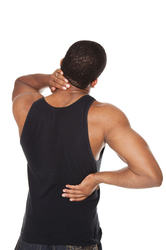 Even after a year's time, the results proved true with 53 percent of exercisers and chiropractic patients experiencing at least a 75 percent drop in pain compared to 33 percent for those in the medication group.
Meanwhile with patients taking medications … not only did these patients stay on those medications, they took them in higher doses more often, researcher Dr. Gert Bronfort told the New York Times.
Discover the Neck Pain Cure with a 93% Success Rate
While those who still believe conventional approaches like drugs and surgery are the "best" way to go may be surprised by this study, we here at The Healthy Back Institute are NOT surprised at all.
That's because we have seen REMARKABLE success with the Lose the Neck Pain system that incorporates the safest and most effective non-invasive approaches (including many most chiropractors and physical therapists are not even aware of!) to end YOUR neck pain fast, and for good…
Developed by Dr. Brian Paris, distinguished Fellow of Chiropractic Biophysics and one of today's most respected neck pain specialists, the Lose the Neck Pain system is an easy, customized step-by-step system you can do from the comfort of your home … a system with a 93% success rate and a 100% NO-RISK guarantee…