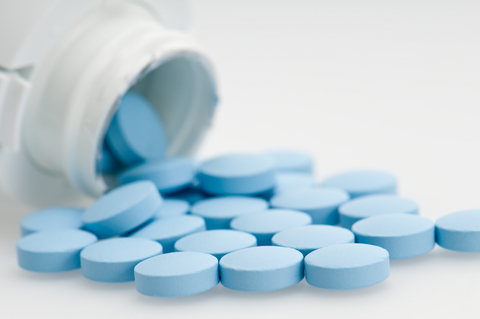 Celebrex is a type of non-steroidal anti-inflammatory drug (NSAID) known as a COX-2 inhibitor. It works by blocking the COX-2 enzymes, which your body produces in response to inflammation.
Celebrex is the only COX-2 inhibitor left on the market – all the others have been pulled from the market because of their heart risks!
This includes Vioxx (rofecoxib), which was pulled from the market in 2004 after a study linked it to an increased risk of heart attack and stroke, and Bextra, which was pulled from the market in 2005 also due to serious heart risks.
The U.S. Food and Drug Administration (FDA) already states that, due to its risks, patients should only use the lowest effective dose for the shortest duration possible, but that didn't stop them from recently approving the first generic version of Celebrex (Celecoxib).[i]
Now you'll be able to get generic Celebrex in 50 milligram, 100 mg, 200 mg, and 400 mg strengths for a "more affordable" price, but don't let that fool you. The dangers of the drug are still the same …
Celebrex (and its Generic) Dangers: A Boxed Warning for Heart Risks
Celecoxib will be required to carry a boxed warning of its heart risks, which include a risk of heart attack and stroke that can be fatal. All NSAIDs carry such a warning, although Celebrex, in particular, has been shown to increase your risk of a heart attack by 340 percent. According to the study, researchers noted "an increase in risk by a factor of two or three" for myocardial infarction, stroke, congestive heart failure, or cardiovascular-related death among people taking 400 mg of Celebrex twice a day for 33 months, compared to placebo.[ii]
Celebrex carries other risks as well. According to the FDA, potential side effects include:
| | | |
| --- | --- | --- |
| Abdominal pain | Diarrhea | Indigestion |
| Flatulence | Swelling of your feet or legs | Accidental injury |
| Dizziness | Inflammation of the throat | Runny nose |
| Swollen nasal passages | Upper respiratory tract infection | Rash |
NSAIDs have even been shown to disrupt cartilage synthesis and actually speed up the destruction of cartilage and joints, which is why they are among the worst drugs for people with joint pain. Plus, all NSAIDs are hard on your gastrointestinal tract, leading to potentially fatal side effects such as bleeding in your digestive tract, ulcers and perforation of your stomach or intestines.
Why Risk It When You Can Use the 12 Safest Natural Pain Relievers Instead?
If you want to give your body a powerful one-two punch against inflammation and pain, try using some of the top 12 safest and most effective pain relievers known … better yet, try them all.
Taken together, they work synergistically to relieve pain and inflammation … and they do it without harming your health. What are they?
| | | |
| --- | --- | --- |
| Bromelain | Papain | Turmeric Extract |
| Proteolytic Enzymes | Devil's Claw | Boswellia Extract |
| Vitamin D | Ginger Extract | Rutin |
| Citrus Bioflavanoids | L-Glutathione | Mojave Yucca Root |
You can't get these powerful pain fighters (nature's toughest) via dietary sources alone, but you can get them all in one potent, pain-slaying natural pill called Heal-n-Soothe (and, lucky day, it's yours today for FREE).
---
Filed Under:
Medications
Written By: Updated:
June 24,2014