The Key To Building Resilience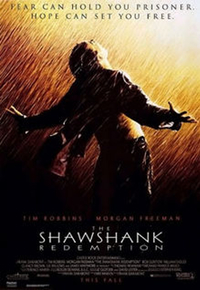 It's very hard to imagine a traumatic event — a devastating hurricane that wipes out your home, a cancer diagnosis, or an unexpected loss of a loved one — doing anything remotely positive for your health.
A meta-analysis of medical studies proves otherwise, however, leading more medical experts to believe that confronting the hard times head-on can truly benefit your health.
By the way, those hard times cited in this University of Buffalo report include experiencing chronic back pain too…
This latest analysis, like one before it by the same researcher in 2010, may prove the famous Frederich Nietzche quote true after all: What does not kill us makes us stronger.
Yes, let's not sugar coat it — experiencing traumatic events like a cancer diagnosis or a robbery at gunpoint are inherently bad and can cause plenty of psychological challenges.
No one in their right mind would ever wish for such difficult events. However …
A Life WITHOUT Difficult Challenges May Be an Unhealthy One
Among the studies cited that prove resilience originating from challenging life events makes you healthier:
A survey of patients with chronic back pain concluding those who had experienced some serious adversity throughout their lives were more able to move around, compared to those who dealt with no serious life events or a lot of them.
Difficult life experiences afford people great opportunities to develop their coping skills, tools that "toughen up people, making them better able to manage subsequent difficulties," Dr. Seely, author of the study, says. Traumatic events also test our social networks, so we can learn how and where to get help when it's needed.
And so, even though you are every bit entitled to cry and more, confronting those challenges head-on and seeking HELP is the key.
If you do experience serious back pain, for example, I invite you to join 200,000 other people who have received genuine help from my #1 bestseller, The 7 Day Back Pain Cure … I just recently updated it, and today I am going to give it to you 100% FREE (just click below!)
Current Directions in Psychological Science