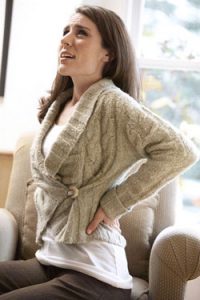 Low level laser therapy, or cold laser therapy provides an alternative for those people that do not want to take NSAID's or prescription pain pills. After all, anyone that has ever been in severe pain knows just how serious it can be. If you have adverse reactions to prescription pain killers, then you can consider laser therapy. This type of painless and non invasive treatment is available in many major metropolitan areas. Cold laser therapy has been used to treat conditions like; carpel tunnel syndrome, back pain, neck pain, tennis elbow, joint pain and more.
Laser Therapy is considered an FDA approved treatment. However, you should always do adequate research before choosing a doctor. Injuries often lead to disruption of the cell activity in the body. The lasers are able to penetrate beneath the skin and can stimulate normal cell activity. This procedure has been around for about 10 years, though testing of similar products began testing in the 1990's. Some forms of laser therapy have been used in Europe for the past few years.
Simply put, cold laser therapy is designed to stimulate cells, speed up healing and reduce inflammation.
Like most treatments, cold laser therapy has its limitations. For example, if there are muscle imbalances in the body or excess pressure on a nerve, cold laser therapy will not address these issues. Another downside to this treatment is that it can be costly and not something that can be done from home. The best herniated disc treatment plans will include multiple methods. It is important that you treat the causes, not just the symptoms of your pain.
There are other ways to reduce inflammation and heal herniated disc pain.
First, visit the herniated disc section of our website. Be sure to watch the videos on causes of herniated discs and listen to our free program called Herniated Disc Healing Miracles.
If you would like to learn about our all natural Anti-Inflammation formula – click here