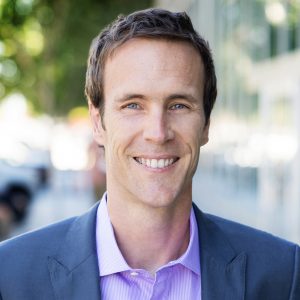 Earlier this week I sat down with New York Times bestseller Chris Kresser, author of The Paleo Cure and Unconventional Medicine, to interview him for our next issue of Live Pain Free®.
Not only is Chris a bestselling author, he's also a super smart guy listed by Greatist.com as one of the 100 most influential people in health and fitness.
And for good reason. As CEO of the Kresser Institute and co-director of the California Center for Functional Medicine, Chris teaches doctors how to better help their patients by putting the patient back in control of their own health.
However, there's one big problem: human behavior.
We all have a good idea in a broad sense of what we should be doing. We just don't do it!
Like Chris said during our interview, "Information is not enough to change behavior."
In other words, we know we should get seven or eight hours of sleep every night. We should eat healthy. Quit smoking. Remain physically active. Abstain from alcohol or at least drink in moderation.
But a study of nearly 400,000 U.S. adults published by the CDC found only 6% engage in all five of these basic yet important health behaviors.
Proactive healthcare isn't sexy. It's doesn't fit the "take this pill and you're good" conventional medicine model. Rather, lasting good health requires a mindset shift that creates new healthy habits.
And most of us, on our own, simply won't do it.
That's why almost anyone would benefit from a health coach. A professional who not only tells you what to do… but helps you find your own personal motivations to make lifelong changes.
Listen to the segment of my interview with Chris Kresser below to hear our thoughts on how a health coach can help.
If you like that, you'll LOVE the full interview, available exclusively to our Live Pain Free® members. We're burning CDs now for the February issue.
And if you're not a Live Pain Free® subscriber already, I invite you to begin your subscription right away to get on our mailing list in time for the February issue so you can get the Chris Kresser interview on CD. And… instant online access to 10 years of monthly interviews, back issues and special reports.
Click here now to get the FULL Chris Kresser interview on CD!
References
Centers for Disease Control. Clustering of Five Health-Related Behaviors for Chronic Disease Prevention Among Adults, United States, 2013. 2016 May 26.