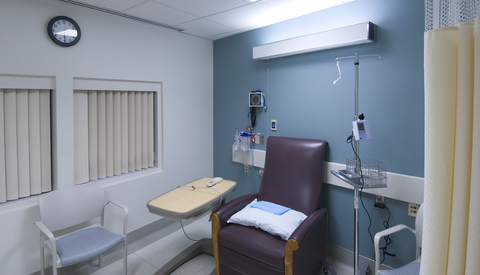 When choosing a hospital the first thing that comes to mind may be what's closest and most convenient. But all hospitals are not created equal, and choosing the right hospital for your particular need could mean the difference between life and death — literally.
If you're having a medical emergency, you'll obviously want to call an ambulance or head to your nearest emergency room. But for those procedures that you can afford to wait to schedule, it makes sense to do a bit of research first. Here are some pieces of advice to be sure you check on before choosing a hospital.
How to Choose a Hospital — 9 Tips
9. Check for Insurance Coverage
Not all hospitals are covered by all insurance plans, so it's a good idea to find out which hospitals are included in your plan (then make sure your doctor or surgeon practices at that hospital). You may also need to get permission from your health plan before you're admitted for hospital care, so be sure to check that prior to going in.
8. Hospital Ratings — A Five-Star Hospital May Lower Your Death Risk by 73%
Just like you might check ratings before buying a new car, it's important to check ratings on hospitals you're considering using sites like HospitalCompare.hhs.Gov, Consumer Reports, The Joint Commission (Qualitycheck.org) and HealthGrades.com. Patients have a 73 percent lower risk of dying at a 5-star rated hospital than a 1-star rated one, according to HealthGrades, so doing your research could save your life. Be sure to check ratings for the condition you'll need treated.
7. Check the Nurse-to-Patient Ratio
Ideally, a nurse should have only four to six patients under his or her care at a time (and less if it's critical or intensive care). If the patient load is too high, it can impact your health outcomes; research shows that adding one person to a nurse's care load increases your risk of dying within 30 days by 7 percent.[i]
6. The Day of the Week Matters
Thursdays and Fridays appear to be the worst days of the week to be admitted to the hospital, and is likely to lead to a longer hospital stay than if you're admitted on a Saturday or Sunday.[ii] As you might suspect, there is a reduced staff on the weekends in most hospitals, and this can mean a delay in your care.
Obviously, the shorter the hospital stay the better, not only so you can get back to your own home, but also because this will save you money and lower your chances of contracting a hospital-acquired infection, like MRSA.
5. Know When to Use a Teaching Hospital … and When NOT To
Medicare data, analyzed by Kaiser Health News, revealed that major teaching hospitals may be nearly 10 times as likely to have high rates of serious complications like bloodstream infections and blood clots after surgery compared to non-teaching hospitals.[iii] What this means is that if you're facing a common problem or need an established procedure such as gallbladder removal or hysterectomy, you may be better off having it done at a community, non-teaching hospital.
But for more rare or complicated procedures, such as anything that your local doctors can't seem to figure out, a specialty hospital or a teaching hospital may offer you the best cutting-edge care. But, see below …
4. Avoid July in Teaching Hospitals
This is the month when new medical residents enter teaching hospitals each year. Their inexperience, dubbed "the July Effect," is thought to be at least partly responsible for a 10 percent spike in fatal medication errors that occurs in July in teaching hospitals.[iv] If you can avoid scheduling your procedure during this month, do it.
3. Compare Costs
Hospitals often charge varying prices for identical procedures. If you don't have insurance, and even if you do but know you'll be paying for some out of pocket, price might be worth considering. Especially if you don't have insurance, know that you can negotiate with the hospital over your bill.
2. Practice Makes Perfect
Generally, the more times a procedure has been performed at a hospital, the higher the success rate will be. Ask if the hospital has data on how often your procedure is done there, how often your particular doctor does the procedure, and what the patient outcomes are. Patient satisfaction surveys are also sometimes available.
1. Make Your Research Personal
It's important to tailor your research to your needs, as this can dramatically influence which hospital is right for you. For instance, if you are at risk of having a premature baby, look for a hospital that has Recognition for Nursing Excellence (RNE) and is designated Magnet Hospitals by the American Nurses Credentialing Center (ANCC). A study found very low birth weight babies do better in these hospitals.[v] On the other hand, if you need surgery for breast cancer, better outcomes are associated with high-volume hospitals, whereas prostate cancer surgery tends to have better outcomes at teaching hospitals.
When you do a bit of research, you'll find many conditions fare better at certain types of hospitals than others.
Next, Do NOT Miss…