… 3 May Surprise You!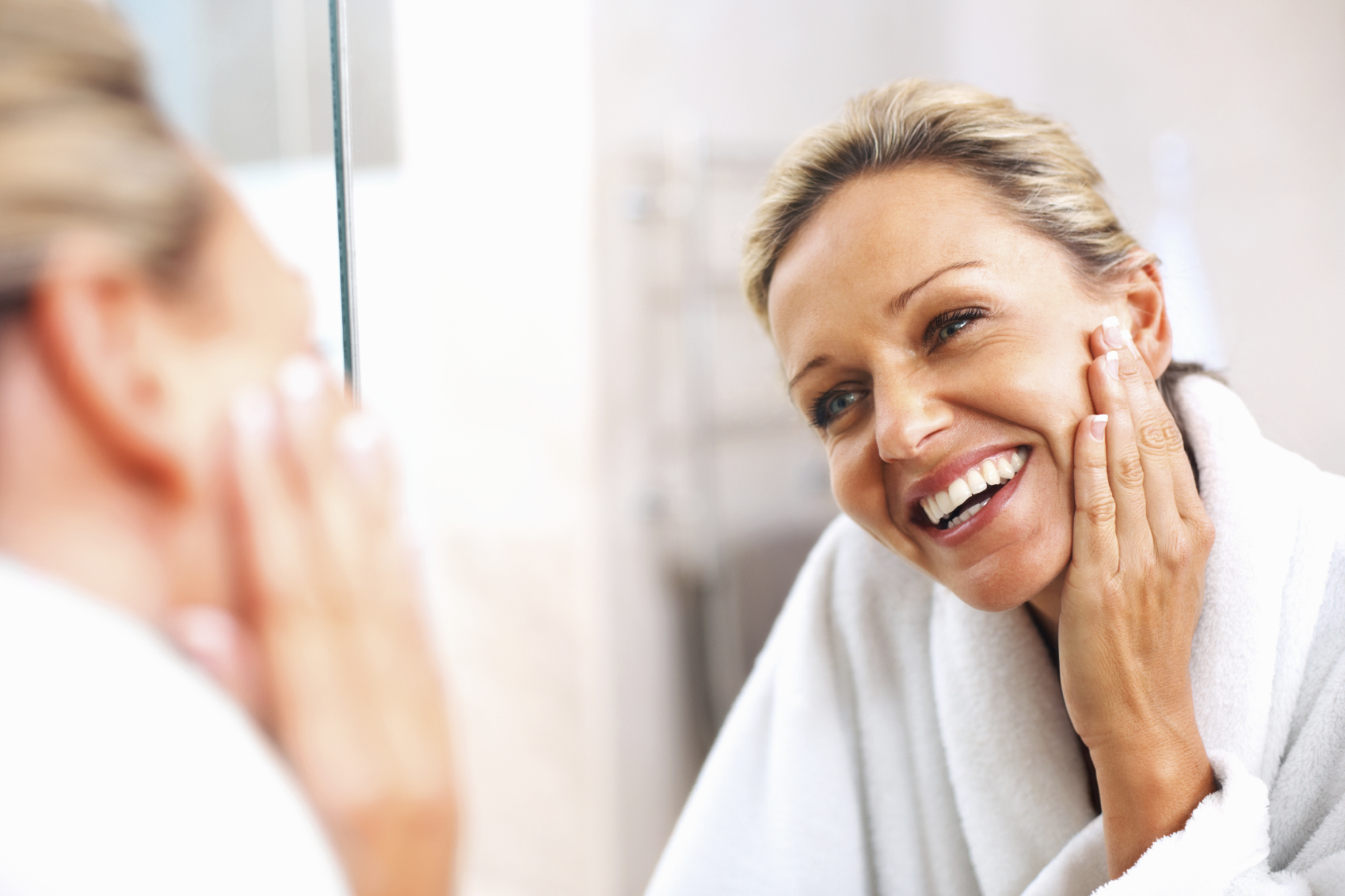 The first step toward getting healthy is knowing where your biggest risks lie.
Below we've highlighted the top 10 causes of death in women, so you can, first, get informed and, second, take steps to lower your risks.
The best news of all? Many of these top causes of death are preventable …
Top 10 Causes of Death Every Woman Should Know
10. Septicemia (Blood Infection)
Septicemia is most often caused by a bacterial infection that enters your bloodstream. While it can occur from any wound, even a simple scraped knee, it is more common in people who are hospitalized and have recently had surgery or other invasive medical procedures.
The infection usually starts with symptoms like chills, high fever, and rapid breathing and heart rate, and quickly worsens to cause confusion, red spots on the skin, respiratory distress, shock and, often, death. It's estimated that the death rate for septicemia is more than 50 percent.
9. Kidney Disease
One in nine Americans have chronic kidney disease,[i] and in the majority of cases, it is caused by another health condition, particularly diabetes, high blood pressure or heart disease. Because the disease develops slowly, most people do not realize they have it until their kidneys fail.
If you have one of the diseases mentioned, or have a family history of kidney disease, be especially diligent in watching for early symptoms such as:
Fatigue
Trouble concentrating
Poor appetite
Trouble sleeping
Nighttime muscle cramps
Swollen feet and ankles
Puffiness around your eyes in the morning
Dry, itchy skin
More frequent urination, especially at night
Managing health conditions like diabetes, high blood pressure and heart disease is imperative for protecting your kidney health, as is drinking plenty of water, exercising, eating right, not smoking and being careful with the use of certain medications, such as aspirin and ibuprofen.
8. Influenza and Pneumonia
While the flu is not usually life threatening, if you have an existing illness (such as congestive heart failure or chronic obstructive pulmonary disease) or are an older adult, it can be deadly. Pneumonia, an infection of the lungs, is a common complication of the flu, and it too can be deadly. About 90 percent of flu and pneumonia-related deaths occur in those aged 65 and older.[ii]
Hand-washing, along with eating plenty of fresh fruits and vegetables, exercising and leading a healthy lifestyle can help reduce your chances of getting the flu, and help you recover easily if you do. Plus, in the event you do come down with the flu, the tricks for curing the flu naturally in your FREE copy of The Cure for All Diseases book can be invaluable.
7. Diabetes
More than 9 million U.S. women have diabetes, but 3 million are unaware of it.[iii] Most cases are type 2 diabetes, which means your body does not make enough insulin, or is unable to use it effectively. If diabetes is not managed properly, it can lead to heart disease, stroke, kidney failure, blindness, amputations, nerve damage and problems during pregnancy.
Eating healthy, staying physical active and losing weight are all important for diabetes prevention. Losing even 10-15 pounds has been shown to delay or even prevent the onset of type 2 diabetes.[iv]
6. Unintentional Injuries
Among women aged 18-74, motor vehicle accidents were the leading cause of unintentional injury death. Among those aged 75 and older, falls took up the leading spot.[v]  Obviously, not driving while you're tired or under the influence of alcohol or drugs, as well as avoiding texting while driving, is important for staying safe on the road. For falls, regular exercise is one of the best ways to reduce your risk, as it will help improve your balance, flexibility and coordination.
5. Alzheimer's Disease
Women are not only about twice as likely to develop Alzheimer's disease as men, they're also more likely to deteriorate faster once they have it.[vi] Over 5 million Americans, or one in eight older Americans, are living with Alzheimer's,[vii] and the disease currently has no cure.
Increasing age, gender, and family history are examples of risk factors for Alzheimer's that you can't control. However, eating right, maintaining a healthy weight, avoiding tobacco and excess alcohol, exercise, and staying socially connected are all important ways to reduce your Alzheimer's risk. In fact, many of the same risk factors that raise your risk of heart disease (obesity, poor diet, inactivity) also raise your risk of Alzheimer's.
4. Chronic Lower Respiratory Diseases (CLRDs)
These include deaths from asthma, chronic bronchitis, emphysema, Chronic Obstructive Pulmonary Disease (COPD), and other lower respiratory illnesses. Smoking (and exposure to second-hand smoke) and repeated exposure to harsh chemicals or fumes, air pollution or other lung irritants are the leading causes of CLRDs. Quitting smoking is the best preventive strategy you can take if you currently smoke. Avoiding chemical fumes and air pollution is also important.
3. Stroke
Every year, 425,000 women die from stroke, which is 55,000 more than men. In fact, twice as many women die from stroke than they do from breast cancer each year.[viii] Despite this, most women are unaware of the stroke risk factors to watch out for. These include:
Sudden numbness in the face, arm or legs, especially on one side of the body
Sudden confusion or trouble speaking, seeing or walking
Sudden dizziness or severe unexplained headache
Sudden hiccups, nausea, weakness, palpitations, face and limb pain, shortness of breath or chest pain
If you notice any of these signs, get help immediately, as the faster treatment starts, the better your chances of recovery and avoiding disability.
Many risk factors for stroke are preventable, and mimic those that cause heart disease and heart attacks. Eating a healthy diet, exercising, losing weight if you're overweight, not smoking and managing other health conditions (like diabetes and high blood pressure) can all reduce your stroke risk.
2. Cancer
The leading causes of cancer death among women are lung cancer, breast cancer and colorectal cancer.[ix] In 2012, it's estimated that more than 275,000 women will die from cancer, while nearly 791,000 new cases will be diagnosed.[x] Not smoking, maintaining a healthy weight, eating right and exercising are among the most important cancer prevention tips.
For instance, it's estimated that obesity and physical activity alone account for up to 30 percent of major cancers.[xi] Modifying your lifestyle with increased exercise and a healthier eating plan can significantly reduce your cancer risk.
1. Heart Disease
Though often considered a "man's disease," heart disease is the leading cause of death in women, and actually causes more deaths in women than in men. Heart disease causes more than 35 percent of deaths in U.S. women (more than 432,000) each year. Currently, an estimated 42 million women are living with the disease.[xii]
Heart-healthy changes to your lifestyle include increasing physical activity, eating right, maintaining a healthy weight, no smoking and managing other health conditions, such as high blood pressure, high cholesterol and diabetes.
A Top Chronic Disease Preventer You Probably Haven't Heard About …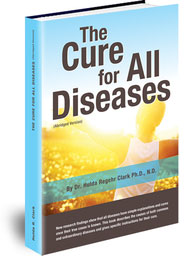 You know how important it is to lead a healthy lifestyle, but did you know that common bacteria, parasites, and toxins — in your home, your food, your air and your water — could also be making you sick?
Learn the five-step plan to eliminate parasites and toxins — and restore and protect your health — in your FREE copy of The Cure for All Diseases.
---