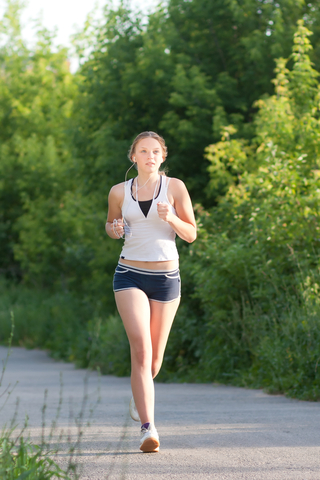 Exercise is good for you … but chances are you have no idea how good it actually is. If exercise were a pill, let's just say it would easily become the best-selling drug in the world because it prevents disease, slows aging, boosts your mental health and makes for a more attractive physique.
Plus, unlike most medications, its only 'side effects' are good ones, like better sleep and sex, and exercise is a tool that virtually everyone — young or old, in shape or not — can harness to make their life, and their health, better.
Exercise can take on many forms, of course. You can join a gym, get a personal trainer, or pop in an exercise DVD at home (some excellent workouts can even be done in only four minutes!).
Do You Have BACK PAIN? Be sure to listen to our free audio teleseminar,
Walking with Back Pain <–click here after reading below!
By now you're probably curious … so we'll just get to it …
The Top 50 Benefits of Exercise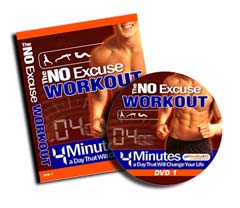 Sounds pretty good, doesn't it?
Are you ready to get started?
Try The NO Excuse Workout DVD. Why is it called No Excuse?
Because it takes only 4 minutes to do, which means you'll be hard-pressed to come up with a reason not to do it. The NO Excuse Workout includes 2 DVDs each packed with 10 short, intense workouts. Every workout is exactly 4 minutes long, broken down into 8 specific sets. Each set lasts for 30 seconds – 20 seconds of intense exercise, and 10 seconds of rest. This DVD is your anywhere … anyplace … anytime answer to achieving the myriad of awesome benefits noted above …
Filed Under:
Exercise
Written By: Updated:
December 10,2013