New Study Warns YES!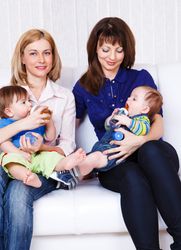 Shocked by recent warnings about arsenic hiding in some popular foods you eat?
Turns out this is even the case with some "safe" organic foods, including organic brown rice syrup — an increasingly popular substitute for high fructose corn syrup (HFCS) — that is easily found at many grocery stores these days.
Based on tests conducted at Dartmouth College's Trace Element Analysis Core Facility, some baby formulas, cereal/energy bars and "energy shots" containing organic brown rice syrup were alarmingly high in arsenic.
How High?
Only two of the 17 milk formulas analyzed by Dartmouth researchers listed organic brown rice syrup as a primary ingredient. Nevertheless, that pair — one soy-based and the other dairy-based — contained more than 20 times the amount of arsenic, compared to other formulas. And both had high and unsafe amounts inorganic arsenic, the most toxic form.
Of the 29 cereal/energy bars tested, the seven that didn't include at least one rice-based ingredient had the lowest amounts of arsenic 8-27 parts per billion (ppb), while the rest ranged between 23-128 ppb.
The highest amounts of arsenic and inorganic arsenic were found in three of the most unlikely products: Energy shots in gel-like blocks used by endurance athletes.
Even the "safest" energy shot product contained less total arsenic than the other two (84 ppb vs. 171 ppb), but had the highest percentage of inorganic arsenic (100 percent).
What's Safe?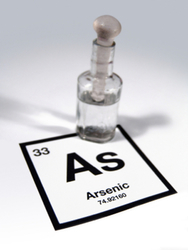 Using an organic food product that may be more harmful to one's health than a conventionally processed version seems unbelievable and inconceivable, except that there are no governmental standards governing arsenic, save for the 10 ppb limit for drinking water.
By comparison, the Consumers Union has called for a far lower, 3 ppb standard for arsenic.
The problem: Most American rice is grown in 5 states on land previously soaked by arsenic-based pesticides for decades. Even worse, rice easily absorbs arsenic from those pesticide-laden soils, even kinds used to make "organic" brown rice syrup.
These toxic exposures to arsenic in our foods could be eliminated if the food industry more carefully mapped and avoided arsenic-contaminated soils and groundwater resources, says Dr. Charles Benbrook, chief scientist at the Organic Center and an expert on U.S. agricultural policy.
Environmental Health Perspectives