More Dangerous Chemicals Hiding in Your Food!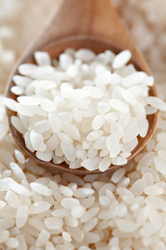 First, it was a flame retardant hiding in your soft drinks. Now, health experts are wondering why arsenic is hiding in your rice and fruit juices too.
Recent Consumer Reports testing discovered double-digit amounts of arsenic and lead above federal standards in a portion of the 88 samples of apple and grape juices it tested.
Twenty-five percent of juice samples exceeded federal standards (5 parts-per-billion for drinking water), and 10 percent exceeded "safe" levels of arsenic. The percentages may not scare you, but these facts should:
For one, much of the arsenic detected in the fruit drink report was inorganic, certified by the EPA as a Group A human carcinogen.
Just as important, federal lead and arsenic standards do exist for drinking water, yet none have been established for fruit drinks.
The Consumers Union has called for a legally binding 3 parts-per-billion standard for arsenic and 5 parts-per-billion standard for lead.
No Federal Standards for Arsenic?
Unfortunately, the same lack of standards also applies to the amount of arsenic and lead in rice, prompting even more concern in a study of some 230 pregnant, New Hampshire women.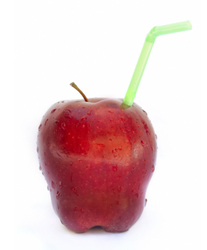 Researchers determined the amount of arsenic a pregnant women consumes in the average daily serving of rice (a half-cup) exposes her to the same amount of arsenic contained in the max limit of 10 parts-per-billion in public drinking water.
What's more, rice-based cereals are among the first solid foods a baby eats, and exposure to arsenic has been connected with serious health problems, ranging from infant mortality to an increased risk of death from lung cancer.
Why is Arsenic So Persistent in Our Foods?
You may wondering why arsenic contaminates many of our foods. The answer, linked to rice, is pretty easy to understand.
For one, most American rice is produced in 5 states (Texas, Louisiana, Mississippi, Arkansas and Missouri) on land once used to grow cotton, where arsenic-based pesticides were applied for decades.
Secondly, arsenic is easily and unusually absorbed by rice from soils, then it "hides" in the grains you eat. In fact, rice grown in America ranks among the highest in the world for levels of inorganic arsenic, according to a Scottish researcher who detected amounts greater than 10 parts-per-billion in rice milk sold in the UK nearly four years ago.
Next be sure to see…
Proceedings of the National Academy of Sciences