From Anti-Inflammatory & Analgesic to Super-Antioxidant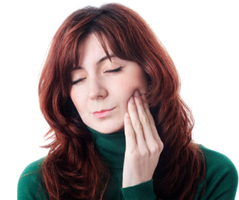 When people think cloves they're often thinking about garlic cloves. Well just like garlic, the health benefits of cloves have been known for a very long time — dating back more than 2,000 years — and are pretty amazing in their own right (and cloves smell much nicer than garlic!)
Harvested by hand in tropical climates, cloves are the unopened pink flower buds of the evergreen clove tree, resembling tiny nails or very thin pretzel sticks.
Beneath a hard exterior protects the active element in cloves…the pale, yellow oil eugenol that contributes the most to its health benefits as a natural anti-inflammatory.
The Toothy Treatment
After a short New York Times feature last year, cloves burst back onto the health radar… the article reported on one of the health benefits of clove oil as a completely natural and safe alternative to common analgesics containing the active ingredient benzocaine for toothaches.
A clove-based gel worked just as effectively as benzocaine in a Journal of Dentistry study for treating patients after receiving needle sticks on each side of their gums five times over 10 minutes, in comparison to placebos.
Those findings track with the use of eugenol extracts in American dentistry (root canal therapies, temporary fillings and general gum pain) and over-the-counter mouthwashes, toothpastes and throat sprays.
Rich in Nutrients and Antioxidants
Another key study done in recent years conducted at Miguel Hernandez University, however, goes straight to the heart of the BEST benefits that cloves offer. Spanish researchers determined cloves to be the best natural antioxidant spice for use by the food industry, due to its high levels of natural phenolic compounds and antioxidant capacity… compared to rosemary, sage, oregano and thyme.
What's more, cloves are considered by experts to be a nutrient-dense spice. Just a 2-ounce teaspoon of cloves contains 63 percent of the daily amount of manganese the human body needs, along with smaller amounts of omega-3 fatty acids, vitamin K, dietary fiber and vitamin C.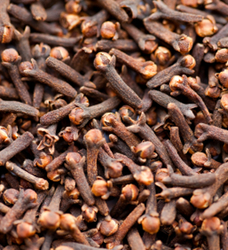 Owing to their nutrient density, cloves also scored the highest in Oxygen Radical Absorption Capacity (ORAC) as set by Tufts University for the USDA as an essential oil, according to the Essential Oils Desk Reference.
Simply, a drop of clove oil contains about 400 times more antioxidants per unit volume than wolfberries (one of the most powerful, healthful fruits, also known as goji berries). A 15 ml bottle of clove oil is comparable in antioxidant-fighting power to 40 quarts of blueberries.
More Benefits
Apart from the pain-relieving properties found and confirmed for toothaches and their nutritional value, cloves offer even more benefits to your health. Among them:
Eugenol (clove oil) treated and eliminated scabies more effectively and faster (an hour) than nutmeg and ylang ylang oils, comparing very favorably to benzyl benzoate, the typical topical treatment, a tribute to its natural antifungal, antimicrobial properties.
A diet rich in spices, including cloves, reduces negative responses the human body experiences at the cellular level when eating high-fat foods.
The antiseptic, pain-killing power from sprinkling powdered cloves on a cut can prevent infections.
Aromatherapists treat symptoms of arthritis and rheumatism with clove oil.
Stomach-related problems such as motion sickness, flatulence, indigestion and hiccups with clove oil.
Long used as a natural remedy for athlete's foot (thanks to its antifungal properties), a 2007 study cited clove oil as far superior to synthetic antioxidants in treating various species of Candida (yeast infections).
In combination with other medicines, a cream containing clove flower plus Panax ginseng root and other natural substances may be effective in treating premature ejaculation when applied directly to the skin of the penis, according to the Natural Medicines Comprehensive Database.
Now that you've gotten the rundown on the many amazing benefits of cloves, learn more about fighting pain the safe and natural way with the 12 most powerful pain-relieving ingredients combined into one safe, healthy, good-for-you package…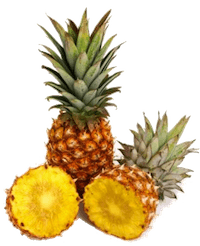 The World's Healthiest Foods.org