So one day I was doing some research for a new article about pain relief and I come across a shocking claim…
The author, Dr. Floyd Chilton claims that 30 different major diseases and health conditions are all the result of one single cause…
I know, it sounds a bit hard to believe so I did a bunch of digging and it turns out it's true… Numerous studies by the world's leading institutions have proven it… NIH, Mayo Clinic, Sloan-Kettering to name a few…
Here are just some of the diseases and conditions we're talking about:
Arthritis (Osteo and Rheumatoid)
Asthma
Bronchitis
Cancer
Colitis
Crohn's
Diabetes
Eczema
Heart Disease
Joint Pain
Kidney problems
Obesity
And the list keeps going… All caused by the same thing….
Chronic Inflammation
Think about this for a moment… one thing can be "off" in your body and trigger an enormous list of diseases and other health issues… many of which can completely ruin your life — or end it. Are any of those conditions holding you hostage now? Could one or more of them be secretly working inside your body already?
What Causes Chronic Inflammation and How to Stop It <=== CLICK HERE
I realize now that I've been doing you a huge disservice…
I've been telling you all about how effective "proteolytic enzymes" are at reducing pain and inflammation, but I haven't stressed how many other health issues you can likely eliminate with their use. And what's so great about these enzymes is that's only a couple of their many functions!
Proteolytic Enzymes
In addition to eliminating inflammation and pain, proteolytic
enzymes also:
– Dissolve scar tissue
– Cleanse the blood of toxins and debris
– Kill viruses, bacteria, molds and fungi
– Reduce or eliminate allergies and auto-immune diseases
It's no wonder when people begin taking proteolytic enzymes they report feeling like a "new person"…
One study found that professional football players recovered from ankle injuries 50% faster when taking proteolytic enzymes. Many studies have proven their effectiveness at treating all sorts of diseases and conditions and you can find many of them listed at the link below.
Proteolytic Enzymes <=== CLICK HERE
If you aren't familiar with proteolytic enzymes, I highly recommend you learn more about them…
As powerful and effective as proteolytic enzymes are, what if you added other super effective natural medicines like…
Turmeric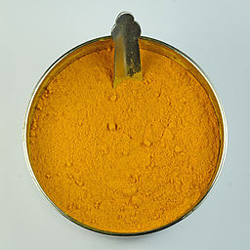 Research done at the Sloan-Kettering Cancer Research Center found turmeric to be as effective as aspirin at stopping inflammation in its tracks. But unlike aspirin, turmeric caused no gastrointestinal irritation. So why don't you hear anyone (other than us and a few others) telling you to take turmeric every day to prevent heart disease instead of an aspirin???
Boswellia
Over 22 studies have shown that this ayurvedic herb is effective at treating arthritis, asthma, colitis, inflammation, joint pain and even menstrual cramps. Boswellia is just one more of a long list of natural medicines that either gets ignored or dismissed regardless of its proven track record of having been used for thousands of years.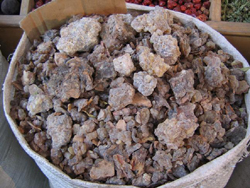 Well, proteolytic enzymes, turmeric, and boswellia just so happen to be 3 of the 14 ingredients found in Heal-n-Soothe, the all-natural formula we developed after years of research and testing.
This formula has been so effective that hundreds of people have written in to tell us that they were able to greatly reduce or even completely stop taking their prescription pain medications after they started taking Heal-n-Soothe. One lady said Heal-n-Soothe for her was "stronger than my double dose of celebrex"…
If you suffer from any type of pain, or you want to greatly reduce your risk of having to deal with the 30 or more diseases caused by chronic inflammation, I highly recommend you check this stuff out.