Back Pain? Sciatica? Herniated Disc?
"The Best Inversion Table on the Market"
The Healthy Back Institute's Premium Inversion Table
Quick and easy set up
Super strong construction
5 year warranty
Folds for easy storage
90 days of personal support
FREE Shipping (US orders)
Ships next business day
Regular price: $399
Sale price: $299 + FREE Shipping
More Information and how to order
Why You should Choose This Inversion Table Over All Others…
Inversion therapy has been proven to reduce or eliminate various types of back pain. In fact, a recent study found that over 70% of patients who used inversion therapy were able to cancel their back surgery.
Whether you are suffering from back, neck or sciatic pain now and are looking to finally get lasting relief, or if you are trying to keep from getting back pain, inversion therapy is one of the best physical treatments you can use. Inversion therapy is very effective at decompressing the spine which brings many benefits, especially if you have a bulging or herniated disc.
Best Value for Your Money


This inversion therapy beats all others hands down… and at a fraction of the cost. It comes standard with all of the features most manufacturers only include in their super high priced models.
For example, this model is comparable to the Teeter EP950 but you can get it for $150 less! And that's one of the reasons this table has quickly become our best-seller.
Highest Quality and Safe!


And unlike the cheap and flimsy inversion tables you can buy at Walmart or Sports Authority, this model is strong, sturdy and safe. Plus it comes with a 5 year warranty so you won't have to worry at all – our quality is second to none!
Don't under estimate the importance of safety when it comes to inversion tables. Believe when I say you don't want to trust your life and health to one of those cheap brands which have had to recall their products due to safety problems.
Personalized Help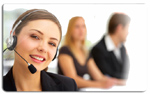 Plus, unlike all other sellers, we are the ONLY ones to offer personalized support by certified back care specialists for 90 days. So any time you have questions just give us a call and we'll help you.
Try It Risk Free


We are so certain that you'll love the benefits you receive from inversion therapy and this table that we are willing to take all the risk and offer you a 30 day money back guarantee. If during the first 30 days you are not completely satisfied you can return it for a complete refund (except shipping if applicable).
Here's What People Are Saying…
"I'm Back Playing Volleyball and Softball at age 51 — THANKS!"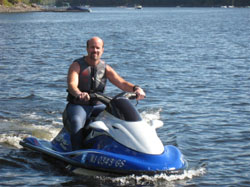 "After doing my own research I came upon your site and the suggestion of an inversion table. Reading the literature for inversion all made a lot of sense to me, and for what I paid for three visits to the chiropractor (since the insurance did not cover this) I had myself an inversion table. I used it as recommended and started out at about 45 degrees for two weeks each day for 10 to 15 minutes right before bed.
After two weeks I was a little better and I was ready to go fully inverted, which I did for another month 10 to 15 minutes almost each day right before bed. After that month I was 100%. I could not believe the results, and today I tell everyone of this wonderful table that has given me my life back, as I enjoy volleyball and softball at my age of 51.
The pain used to be so bad, sitting was the worst and what really scared me was the fact that my left foot tingled almost continuously. I thought for sure surgery was going to be once again the only solution. I am so thankful for your site and the information that you provide so people like me can get relief from one of the worst types of everyday pain one can experience. Today I use the table as a relaxation and stretch after a workout or a sport activity, which is usually 3-4 times per week. I would never give it up and will certainly use it the rest of my life. I now do crunches using the table and the results really show. Thank you again for a wonderful product that really works as advertised."
– Brent
"I slept my first pain-free night in FIVE YEARS!"
"I am a diagnostic radiologist who abused his back through sports, hard work and horses for years. About seven years ago, I began to experience back and left leg pain that progressed rapidly. An MRI revealed a lot of degenerative changes in my lumbar spine with two intervertebral discs that were herniated and for all practical purposes 'worn out.' Five years ago I began to experience numbness in some of my left toes with sciatica in the left hip and leg, which progressed to constant pain, loss of feeling and then loss of motor function in my left toes.
A friend who is a sales rep for radiographic equipment, whom I have known for 15 years, told me he had become pain free in about two months using an inversion table. I ordered one that day. In one week of use, twice to three times per day, the numbness in my toes improved 100%. During the second week, I slept my first pain free night in five years."
– Ken Hamilton, M.D.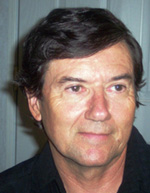 My wife bought me your inversion chair quite a few months ago because of back pain I have suffered most of my life. I thought it was probably just another one of those things you spend money on, but they don't do you any good. After reading your newsletters and watching your videos I decided to give it a try. After about a week I noticed that my back didn't hurt anymore and I can say that I am virtually pain free for the first time that I can remember.
I would like to thank you very much for opening my eyes to a system that really does work like you say it does. I can't begin to tell you how much I appreciate what you have done for me by making me aware of the benefits of inversion therapy. Thank you again and I will be reading your newsletters regularly for all the benefits they (you) provide. Forever grateful!"
– Robert O., Transportation Supervisor, Auburn, Ca.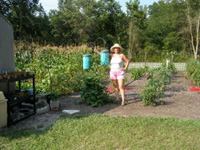 "I bought your system "Lose the Back Pain" and have been doing very well with it since I started using the program that is right for me. I have gone from being bed ridden to working in the garden, cutting down trees and just doing darn well anything that I can and want too. I also invested in the inversion table which has also been a big help. I have also told friends and family how wonderful your system is and how it has help me not to have surgery, for that is what I was told that I needed. Thanks for the pain relief."
– Mel Kauffman
"After 1 week I no longer hurt and I walk, dance, garden and shower with NO PAIN!"
"I am and 54 year old nurse, and have had painful Sciatica for the last 4 years. I have tried massage, acupuncture, traditional medicines and Chinese medicine. It had gotten to a point where I could not even stand in the shower without having to cry because of the pain which radiated from the left side of my buttock all the way to my ankle. My life as far as I saw it was literally gone. My garden is my pride and joy , but have not been able to work it for many years.
When I looked in the mirror (with no clothes on) I saw a very old woman who was so lopsided that it made me cry. Traveling was no longer an option for me, because I would have to hang on or hold on to a cart or walker. I thought to myself that I will end up in a wheel chair with in a few years.
I have been communicating with the Lose the Back Pain web site and they had a advertisement about the inversion table. What did I have to lose? I received the table just after Christmas 2006, I am on there twice a day for no more than 5 minutes at a time. After 1 week I am no longer lopsided, I no longer hurt and am able to walk, dance, run, garden and shower with NO pain. What a blessing inversion is. My husband is so happy to see that I am no longer in pain and smiling. I believe that I have grown a few inches which makes my clothes fit better."
– R. Baak, Perris, CA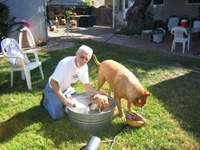 "I started with Lose The Back Pain in May 07. I do my Sciatica Exercise every other day now, and not to jinx myself but I've been one hundred percent for the last five months. I've eased back into my regular daily exercise as well.
After the first few weeks of prescribed exercise, I started using an inversion table and got immediate relief. Thank you again!"
– Robert R.
"Assembly was surprisingly easy."
"We recently received the inversion table. Assembly was surprisingly easy, instructions were great, and the quality of this product is amazing for the cost we paid for it. We're looking forward to experiencing the benefits. Thanks for an outstanding product in a time when so many others are cheaply made, yet overpriced. Yours is the way it should be."
– S. Barnhart, Lititz, PA
Written By:
Updated:
June 24,2011