Serenity Dunlop Mattress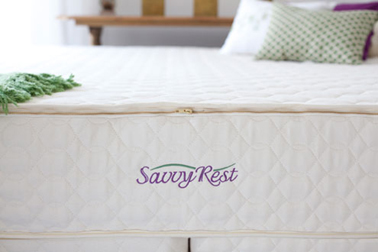 The Serenity is made of three 3″ layers of all-natural Dunlop and/or Talalay natural latex, in personalized combinations of Soft, Medium and/or Firm. The sturdy organic cotton casing has organic wool batting quilted inside. The wool fill promotes a cooler, drier environment and more comfortable sleep. The Savvy Rest Organic casing closes with a strong brass zipper.
Customized firmness for each individual
Customized on each side, for couples
Custom sizes available, any dimension or shape
Place on rigid, slatted foundation or platform bed
Total height: 10″
Serenity Pillowtop

The Serenity Pillowtop has four 3″ layers: it is simply the 3-layer Serenity mattress with the Harmony latex topper on top. The Harmony's single soft layer, in its separate Savvy Rest Organic casing, creates an extra-luxurious surface. Click Here to Learn More
---
Organic Toppers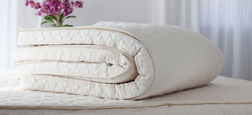 Savvy Rest offers two toppers – add one to any mattress surface for extra luxury and cushioning. Toppers are ideal for reducing pressure and create the most luxurious surface possible. Either Savvy Rest topper can be added to an existing mattress.  Click Here to Learn More
---
 Our Video Tutorials and Reviews
How To Choose – Introduction
A Customer Story
Benefits of Organic Wool
Talalay Latex Overview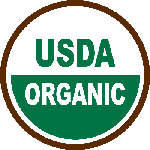 SavvyRest's commitment to you:
(1) Purity: our materials are natural, nontoxic, certified and independently tested.
(2) Comfort: every Savvy Rest organic mattress is customized for the individual.
(3) Integrity: we treat customers with honesty and respect.
(4) Value: a Savvy Rest will long outlast a conventional mattress.
Written By:
Updated:
June 24,2011