Rub On Relief ®

See Customer Comments
Retail Price: $39.95
In stock - Ships today if you order before 1pm CST
Convenience and savings of
$15 OFF each tube
Monthly Smart Ship Terms And Conditions
NEVER run out! You will automatically receive a new shipment at the quantity and price you selected above, every month until cancelled. There is no obligation to continue.
You can easily adjust your subscription delivery schedule or cancel anytime by calling 1-800-216-4908, or via our convenient self-service "My Account" web portal.


90 Day Money Back Guarantee

Place Your Order By Phone 1(800) 216-4908
HOW CAN Rub On Relief ® HELP?
No matter what your "grin-and-bear-it" physical discomfort is… now you can feel relief in minutes. Just rub it in… feel a pleasant tingle of the ingredients penetrating your skin and then… BAM! Soothing relief.
Rub On Relief® is the ONLY soothing topical cream to ATTACK and reduce the most common types of discomfort your body throws at you.
Contains only ingredients with a safe track record and no chemicals, preservatives or toxic junk. NO stomach upset. NO dangerous toxins.
It is so safe you can use it on your children or grandchildren age 10 and up.
Made with
MOTHER NATURE'S OWN INGREDIENTS

Cetyl Myristoleate or CMO
This naturally occurring fatty acid is believed to lubricate joints, soften muscles, and increase flexibility.
CMO works to support a healthy inflammatory response and help ease joint discomfort. 1

Methylsulfonylmethane or more commonly MSM
MSM is a popular supplement when it comes to relieving joint discomfort. However, it does much more than that…
Cumulative data on this naturally occurring nutritional sulfur suggests that it supports the preservation of healthy cartilage and reduces the misery of uneasy muscles. Some data indicates it may even help to maintain physical function and range of motion. 2

White Willow Extract
White willow extract can be traced back to ancient Egypt. It contains salicin (salicylic acid) and has a long history when it comes to soothing muscles, joints and other types of physical discomfort. 3

Magnesium Sulfate
There's nothing more painful than when a muscle suddenly seizes up on you. Well, magnesium plays a vital role when it comes to muscle contraction and relaxation and may help when it comes to calming this type of unpleasant muscular activity. 4

Arnica Flower Extract
Extensive research has been carried out to explore the therapeutic potential of Arnica. In one study, 64% of people rated Arnica gel as "good" or "very good" at relieving joint discomfort in their hands.5

Curcumin C3 Reduct®
Curcumin C3 Reductsup®6 is a super-charged form of curcumin that exerts higher levels of antioxidant activity than regular curcumin. Scientists isolated and extracted the tetrahydrocurcuminoids (THCS) — the metabolites that give curcumin its antioxidant power — from the root. Then, they turned this extract into a highly concentrated form. The result? Improved bioavailability, greater absorption, and more antioxidant power to support your body's ability to neutralize damaging free radicals.7

Boswellia
Also known as frankincense (one of the gifts the three wise men gave Jesus), Boswellia comes from the Boswellic tree found in parts of Africa and Asia. Indian tribes have used it as a natural healer for over 3,000 years. In animal models, topical application of boswellia helps to support healthy cartilage and promote joint comfort.8

Lemon and Lime Oil
Lemons and limes are known for their powerful purifying properties. These two citrus oils also give Rub-on-Relief® a non-medicinal, pleasant smell that's not overpowering.9 10

Calendula
Calendula is a plant that's been used traditionally as a medicinal herb. Calendula contains an abundance of powerful phytonutrients with high antioxidant activity. Among other health benefits, calendula supports healthy wound healing.11

Peppermint Leaf Oil
Peppermint leaf oil is an ancient herbal medicine used in Europe and the Middle East to rapidly provide cool relief to irritated muscles. Peppermint leaf oil actually tricks the body with its cooling touch. It sends a cooling pleasing sensation to your brain that thwarts the stinging heat of inflammation.

Camphor Natural Gum
Camphor provides a pleasant warming sensation. It's the perfect contrast to the cool relief provided by the peppermint leaf oil. The warm/cool sensation of camphor and peppermint leaf oil will feel amazing on any muscle discomfort.

Plumeria Oil
Plumeria Oil is said to be derived from the flowers of the "Tree of Life." It has aromatherapeutic properties and can help calm your mind, body and soul.
---
1 REF: Medicine (Baltimore). 2017 Mar; 96(9): e6149
2 REF1: Osteoarthritis and Cartilage (2008) 16, 1277e1288 REF2: Nutrients. 2017 Mar; 9(3): 290.
3 REF: Jnl Saudi Chem Soc. 2010 Jul;14(3)371-322
4 REF: Clin Kidney J. 2012 Feb; 5(Suppl 1): i3–i14
5 REF: Rheumatol Int. 2007 Apr;27(6):585-91. Epub 2007 Feb 22
6 REF: Curcumin C3 Reduct® Research Highlights at https://www.c3reduct.com/clinical/research-highlights/
7 REF: Foods. 2017 Oct; 6(10): 92.
8 REF: Osteoarthritis Cartilage. 2014 Jan; 22(1): 128–132.
9 Boshtam M, Moshtaghian J, Naderi G, Asgary S, Nayeri H. Antioxidant effects of Citrus aurantifolia (Christm) juice and peel extract on LDL oxidation. Journal of Research in Medical Sciences : The Official Journal of Isfahan University of Medical Sciences. 2011;16(7):951-955.
10 Sun J. D-Limonene: safety and clinical applications. Altern Med Rev. 2007 Sep;12(3):259-64. Review. PubMed PMID: 18072821.
11 REF: Pharmacogn Rev. 2013 Jul-Dec; 7(14): 179–187.
WHAT OUR CUSTOMERS ARE SAYING...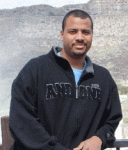 Stop Pain Before It Starts
We all know exercise is good for us, but ouch it can hurt. You could ache for days. So here's a trick to stop pain before it starts… dab a squirt of Rub On Relief on right after your workout… before the painful flare-ups. That way you'll "short-circuit" the pain at the source.
"I use Rub On Relief when I've had a longer than usual workout, or played basketball. I noticed immediate pain relief from workout soreness. It helps me continue being active like I want to be."


~Isaiah Fox, Florida
Disclaimer: Results not typical. Your specific results may vary.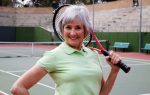 Soothe Joint Pain
"I have arthritic hips, legs, back and ankles. I have used a variety of mail order products. None of them worked. I tried Rub On Relief and very quickly the pain went away. I was amazed I found something that worked for me. I apply the cream twice a day—in the morning and right before bed—it lets me go through the day easily."
~Violet Skov, Arizona
Disclaimer: Results not typical. Your specific results may vary.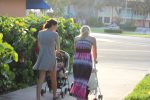 No more "pain pills" for me!"
"I'm a Mom to two special needs kids so I do a lot of bending at home, but at work all I do is sit all day. It finally caught up with me and I started having debilitating sciatica pain. Chiropractic and physical therapy helped a little but not enough to get me through the pain. It was so bad I couldn't sleep at night. After doing your exercises for sciatica, and using the Rub On Relief® and far infrared heating pad religiously, the pain is gone. If it acts up again I just pull out the heating pad and do my exercises. No more "pain pills" for me!" Click the links below to learn more about the products that helped Robin get off pain pills!
Heating Pads
Rub on Relief
Disclaimer: Results not typical. Your specific results may vary.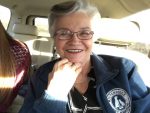 The pain is nearly all gone
"2 days ago I seriously sprained my big toe, I thought I broke it. It was very painful and terribly bruised, I rubbed the relief cream on it and got some relief, last night I rubbed more and slept well. This morning most all of the bruising is gone and the pain is nearly all gone. I wished I had taken a before pic and after to show. Thank you so much for this wonderful product"
~ Kathleen Crane 
St. George, UT
Disclaimer: Results not typical. Your specific results may vary.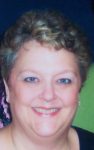 began using Rub on Relief instead...
"I have arthritis in my hands, fibromyalgia, and recently had rotator cuff surgery. I stopped using prescription Voltaren gel and began using Rub on Relief instead, I can't tell any difference in the relief and the price is much less. I bought the 9 tubes. I'm good for a while and the smell isn't as strong. Thanks! -Nancy Lail, Nebo NC"
Disclaimer: Results not typical. Your specific results may vary.
FREQUENTLY ASKED QUESTIONS
*These statements have not been evaluated by the Food and Drug Administration. This product is not intended to diagnose, treat, cure, or prevent any disease.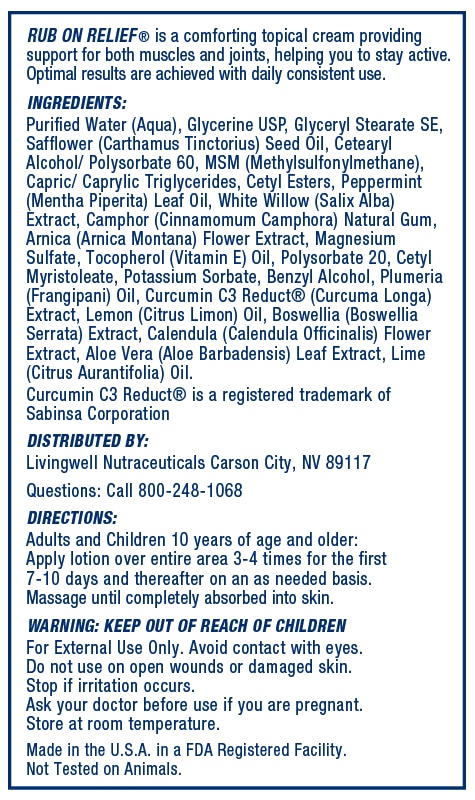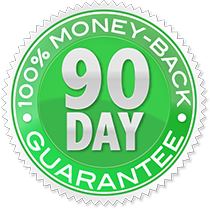 90-Day
100% No Risk
Money Back Guarantee
We guarantee you'll love Rub on Relief or we'll refund your money.
If you're not happy for any reason, simply return Rub on Relief within 90 days of your purchase date for a full refund, less shipping. No questions asked.
For Single Bottle Returns
Simply return your bottle, even if it's completely empty, and you'll receive your full purchase price, excluding shipping.
For Multi Bottle Returns
Return all your bottles and you'll receive a prorated amount based on the number of unopened bottles returned, excluding shipping.