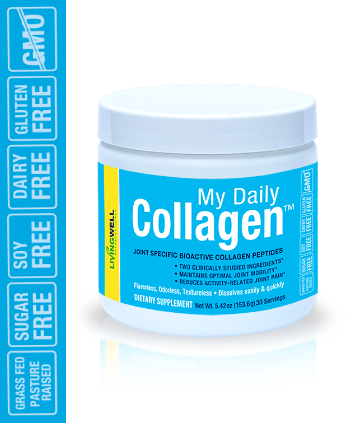 My Daily Collagen

See Customer Comments
Retail Price: $49.95
In stock - Ships today if you order before 1pm CST
Monthly Smart Ship Terms And Conditions
NEVER run out! You will automatically receive a new shipment at the quantity and price you selected above, every month until cancelled. There is no obligation to continue.
You can easily adjust your subscription delivery schedule or cancel anytime by calling 1-800-216-4908, or via our convenient self-service "My Account" web portal.


90 Day Money Back Guarantee

Place Your Order By Phone 1(800) 216-4908
HOW CAN My Daily Collagen HELP?
My Daily Collagen ™ was formulated specifically for people with joint discomfort.
In fact, it's the ONLY collagen product available that combines a proven cartilage-building collagen ingredient backed by human clinical trials...
With a special form of vitamin C that acts like a "turbo booster" for replenishing and nourishing cartilage.
Why is that so important?
The cartilage covering your joints naturally wears down as you get older … or it can get damaged if you injure yourself. Without this spongy layer of protection, your bones rub together, causing irritation.
While other popular multi collagen products claim head-to-toe benefits – from bouncy, thicker hair to stronger bones and joints – the truth is these generic collagen supplements can't provide targeted benefits to any specific area of your body.
My Daily Collagen™ is different.
Backed by more than 4 decades of research, our exclusive collagen formula provides unmatched protection and support for optimal joint health.
Made with
MOTHER NATURE'S OWN INGREDIENTS
Fortigel® Bioactive Collagen Peptides® (BCPs®)
These specialized collagen peptides are hydrolyzed to a specific molecular weight to make them a perfect match for the receptor sites on your chondrocytes, the cells that synthesize collagen.
Published studies show Fortigel® Bioactive Collagen Peptides®:
Help reduce joint discomfort after playing sports or other activities/li>
Help lessen everyday joint aches in older people with more persistent issues, and
Help maintain maximum joint mobility and function
PUREWAY-C™
Your body needs vitamin C to make cartilage. And since we can't make our own vitamin C, we have to get it from our diets or from supplements. PUREWAY-C™ uses a unique fatty-lipid delivery system so your body absorbs more of this critical nutrient… but WITHOUT the often-unpleasant side effects that can come with high doses of vitamin C.
FREQUENTLY ASKED QUESTIONS
*These statements have not been evaluated by the Food and Drug Administration. This product is not intended to diagnose, treat, cure, or prevent any disease.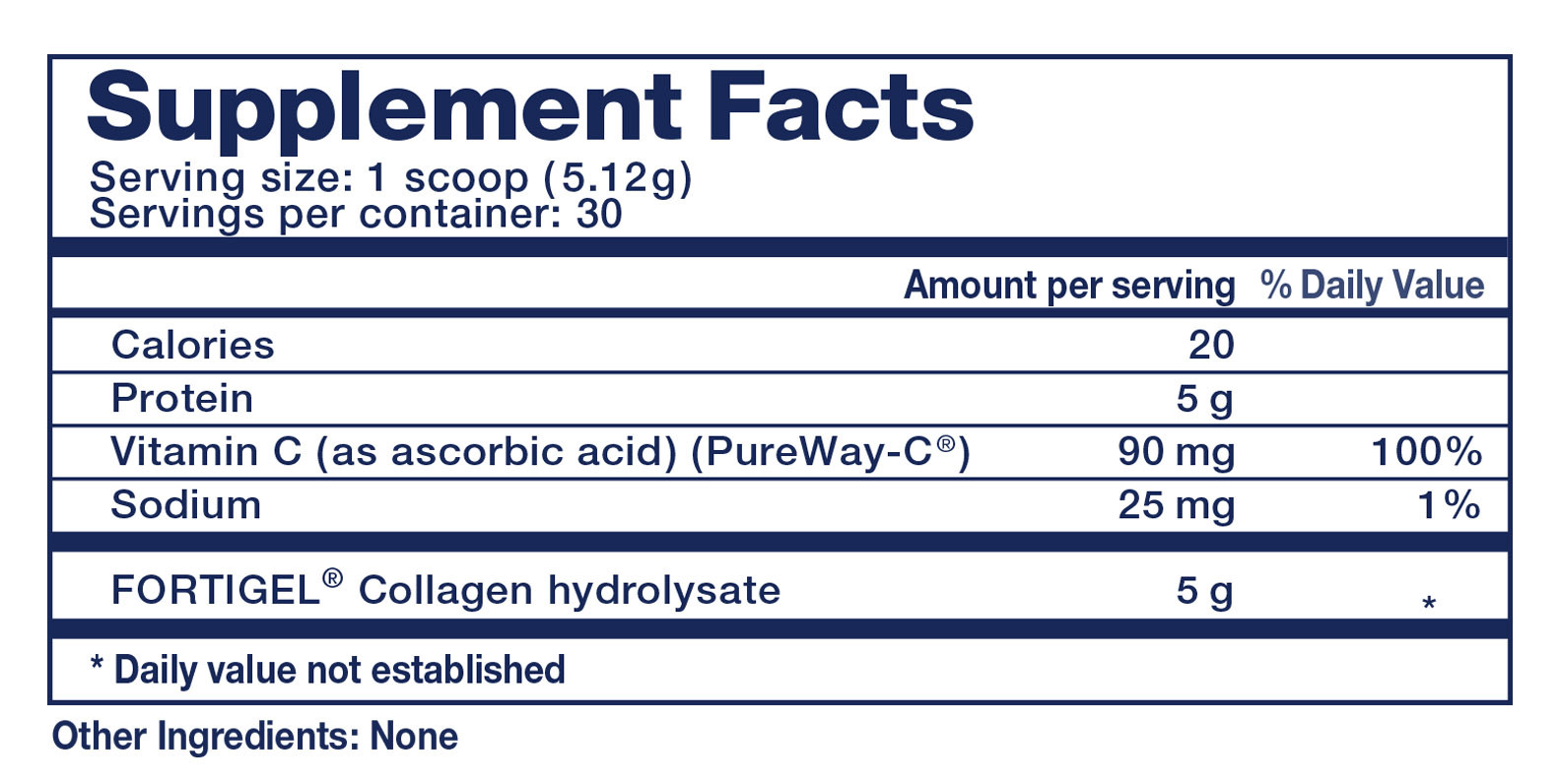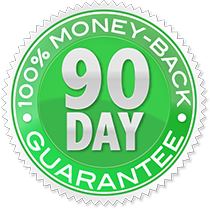 90-Day
100% No Risk
Money Back Guarantee
We guarantee you'll love My Daily Collagen™ or we'll refund your money.
If you're not happy for any reason, simply return My Daily Collagen™ within 90 days of your purchase date for a full refund, less shipping. No questions asked.
For Single Container Returns
Simply return your container, even if it's completely empty, and you'll receive your full purchase price, excluding shipping.
For Multi Container Returns
Return all your containers and you'll receive a prorated amount based on the number of unopened containers returned, excluding shipping.