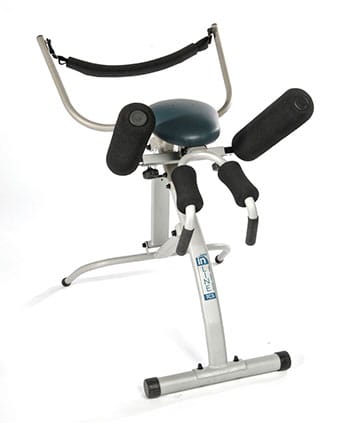 Back Ease - Spinal Decompression System

See Customer Comments
HOW CAN Back Ease - Spinal Decompression System HELP?
If You Can Stand Up...
If You Can Lean Forward Even a Little...
You CAN Get Fast Pain Relief.
This is the "easiest" way to get back pain relief I've ever come across. Simply step up to the Back Ease Spinal Decompression System, lean forward and allow your spine to stretch.
Hold that stretch for 1-3 minutes a few times per day. That's it!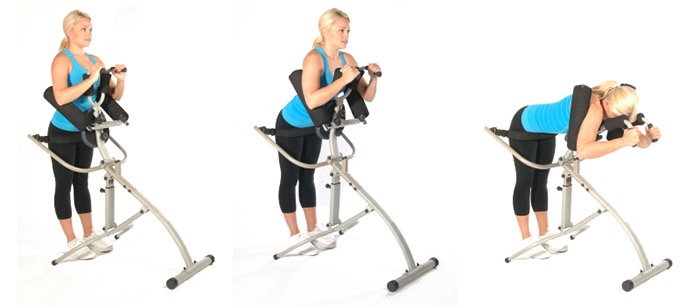 Step forward until the belt fits comfortably against your waist.
Raise the two handles to bring the pad up to your chest and rest the back of your arms on the arm pads.
Relax forward into a gentle stretch. Near instant - and lasting - pain relief!
You're always in complete control of how much pain relieving spinal decompression you get.
The more you lean forward, the more traction you get from your neck, across your back and down the back of your legs.
The chest and handle supports ensure you never go farther than you're comfortable.
And as you can see, there's absolutely no hanging upside down. No stress on your knees like kneel-in devices. And best of all, no doctor bills!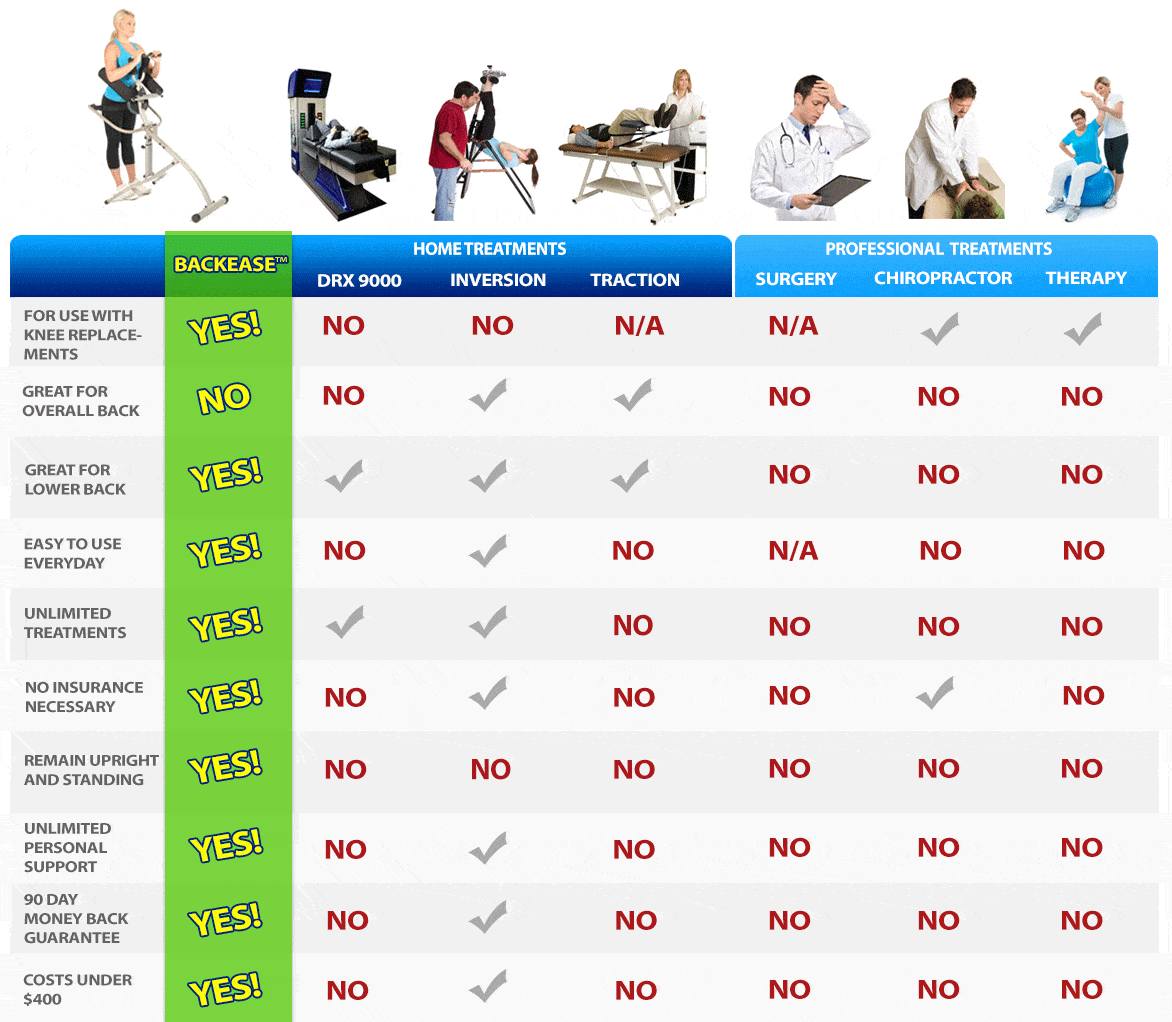 As you lean forward in the Back Ease - Spinal Decompression System... it decompresses and stretches your spine, creating a separation in your vertebrae, relieving pressure on your spinal discs and nerves.
WHAT OUR CUSTOMERS ARE SAYING…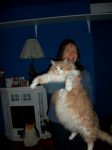 I have become very strong!
"I had three slipped discs and a broken tailbone. I went to back therapy and the pain was so bad that they dismissed me. I started to use the Back Ease and my pain was almost instantly bearable. Last week for the first time in five years, I realized that I have become very strong. I can now do pretty much anything I want including shoveling snow, raking leaves, and lifting my 26-pound Main Coon cat!"
~Leigh Arrathoon, Rochester, MI
Disclaimer: Results not typical. Your specific results may vary.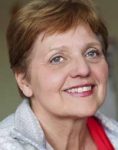 No more bi-weekly chiropractor visits!
"I dreaded the thought of travelling around Australia as my husband usually visited his chiropractor every 2 to 3 weeks so as to keep him mobile.
After using a hired Back Ease for one month, we purchased one. We have now been on the road for 6 months — the Back Ease System travels with us."
~ Lois Pass
Disclaimer: Results not typical. Your specific results may vary.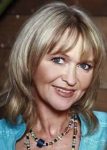 I recommend the Back Ease to anybody with back problems, especially to all bowlers...
"I am 67 years of age. I have been a bowler for approximately 11 years and have suffered from constant lower back pain for quite a number of years.
I recommend the Back Ease System to anybody with back problems, especially to all throw bowlers out there who don't admit it but do suffer from back pain. I would like to thank all those at Lose The Back Pain for their assistance and this wonderful invention."
~ Lindsey Woodland
Disclaimer: Results not typical. Your specific results may vary.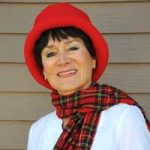 I Don't Rely On Pain Killers Anymore!
"I was in terrific pain in the lower back and legs, visiting the chiropractor and having deep muscle massages regularly and taking anti-inflammatories to help relieve the pain.
I received my Back Ease System just before last Christmas and immediately started using it and since that time I have not looked back.
I am a new me, I don't rely on pain killers anymore and am able to go shopping by myself and push my trolley around - all without pain!"
~ Colleen Wildman
Disclaimer: Results not typical. Your specific results may vary.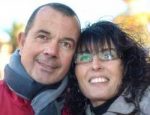 Works So Fast I Laughed
"The first time on it when I got off it I laughed, I said, "yea, right, nothing works this fast!" But DOES! It takes the pain away! That simple. I've cut back a little on the pain meds too! I love this thing!
Best money I've spent in a while! You just have to get use to it like anything else. The biggest advice I can give is learn to RELAX when using this and you'll be right in the pocket!"
~ Ken Heller
Disclaimer: Results not typical. Your specific results may vary.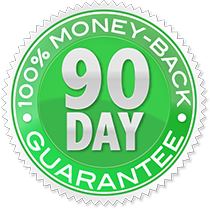 90-Day
100% No Risk
Money Back Guarantee
We truly want to help you live pain free. That's why we test every single product we offer and develop many of our own exclusive products you can't get anywhere else.
If you are unhappy for any reason, simply return your order within 90 days and get your money back, less shipping. Your returned product must be sent back in its original packaging and in like new condition with all parts and pieces.
You're also backed by 1 Year Manufacturer Warranty
Please Note: You MUST contact us before returning this product as the Inversion Table and Back Ease Returns Require an RMA # from the manufacturer please contact us at 800-216-4908 or click here to create a ticket to request an RMA#. Your return must be postmarked within 10 days from when your RMA# was issued.
Mail to: We will provide the Return Mailing Address when you request your RMA#