Arthritis Reversed Book

See Customer Comments
HOW CAN Arthritis Reversed Book HELP?
In the pages of the Arthritis Reversed paperback book, Dr. Wiley shows you how to determine the underlying—and sometimes hidden—causes of your arthritic symptoms. These are actually obvious root causes and contributors that are only "hidden" because you have not (yet) been taught to look for and identify them.
You'll learn answers to common questions like:
Is exercise helpful or harmful?
What role does weather REALLY play in arthritis?
When is arthroscopic surgery helpful for arthritis?
How long should you wait for any particular therapy to work?
Dr. Wiley will also show you how to do this and then how to use that knowledge to reduce your pain and halt or slow the progression of the condition, typically within 30 to 90 days.
The solution to your daily suffering is grounded in a five-part process called, the Arthritis Relief Action Plan:
Part 1: Educate yourself about the real causes and solutions of arthritis
Part 2: Reduce the current level of symptoms you are experiencing
Part 3: Halt or significantly reduce the worsening of your condition
Part 4: Prevent the symptoms from flaring to improve your quality of life
Part 5: Regenerate healthy tissue to reverse the damage done
Dr. Mark Wiley has spent decades researching and mastering natural wellness practices around the world. He's taken those techniques and pioneered a powerful, integrated mind/body approach to arthritis relief and prevention. Simply put, mainstream medicine fails to eradicate our everyday pains, illnesses and diseases. It fails because it is passive and reactionary and thus it is unable to prevent you from experiencing chronic health conditions.
WHAT OUR CUSTOMERS ARE SAYING...






Biggest Mistakes Made
Dr. Wiley explains the biggest mistakes made in treating arthritis, and the inflammation. Click here to learn more about the product the book that was used to get lasting relief.
Dr. Robert Chu, PhD, L.Ac, QME
International Lecturer on Acupuncture and Chinese Medicine, Clinical Supervisor, Emperor's College of Traditional Oriental Medicine DAOM lecturer, Disney Family Cancer Center
Disclaimer: Results not typical. Your specific results may vary.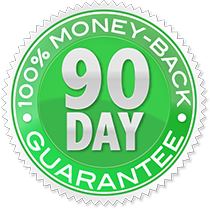 90-Day
100% No Risk
Money Back Guarantee
We truly want to help you live pain free. That's why we test every single product we offer and develop many of our own exclusive products you can't get anywhere else.
We guarantee you'll love The Arthritis Reversed Book or we'll refund your money.
If you are unhappy for any reason, simply return your order within 90 days and get your money back, less shipping. Your returned product must be sent back in its original packaging and in like new condition with all parts and pieces.
Please Note: All returns are carefully inspected by the our returns department. If there are any signs of damage, foul odors, pet hair, dirt, and other debris, the return will not be accepted.