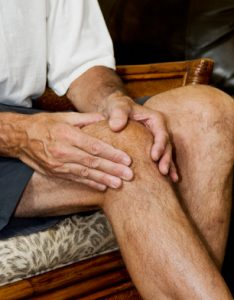 Arthritis pain can affect every part of your life.
From waking up in the morning with stiff joints to not being able to do the things you enjoy most because it's hard to move, there's no doubt arthritis can have a devastating impact on your quality of life.
Finding an adequate treatment plan can seem overwhelming, especially for people who don't want to become dependent on pain relievers.
Many arthritis sufferers find relief by using topical creams and ointments. In fact, there are hundreds of products available for use in the treatment of arthritis.
So how do you choose the right one for you?
The truth is, it may take some trial and error. But once you find what works best for you, you can look forward to real, lasting pain relief… and getting back to doing all the things you love to do.
 Zostrix Arthritis Cream: The active ingredient in this arthritis cream is capsaicin. It's said to work by reducing the levels of certain chemicals that transmit pain impulses.
Bengay Arthritis Cream: Perhaps the best known of all the arthritis creams, Bengay uses menthol and methyl salicylate to provide temporary relief of muscle and joint pain.
Aspercreme: With trolamine salicylate as its active ingredient, Aspercreme provides relief from pain associated with muscle sprains, strains, backaches and arthritis.
Icy Hot: Another cream with menthol and methyl salicylate, Icy Hot first ices the area to provide pain relief, and then warms the area to help relax the pain away.
Sportscreme: One of the few odorless products on the market, Sportscreme has salicylate as its active ingredient. It is used to relieve pain from muscle strain, sore muscles and stiffness.
Tiger Balm: This herbal remedy uses clove oil, cajuput oil, menthol and camphor to relieve joint pain and muscle aches.
Mineral Ice: This greaseless cream is cool and penetrates into muscle tissue to provide quick relief from painful muscles and joints.
These are only a few of the available pain-relieving creams that can be used for arthritis. There are plenty of other products available as well. Some creams are designed to provide temporary immediate relief while others work more slowly. Some have a heavy odor while others are oily or greasy. Deciding the best arthritis pain cream is a personal choice.
My personal choice is a cream that contains natural ingredients. I feel better knowing that I'm using some of Mother Nature's most powerful pain relievers — and not a cocktail of synthetic chemicals — on my body.
I even created my own pain relief cream based on years of research… and yes, trial and error. What I came up with is what I (and thousands of my customers) think is the best natural pain-relief cream on the market. It's called Rub On Relief®. You can learn more about it here.
Just a word of caution about whatever pain-relief cream you choose…
Arthritis creams must be used as directed. Not doing so could lead to an overdose of the active ingredient.