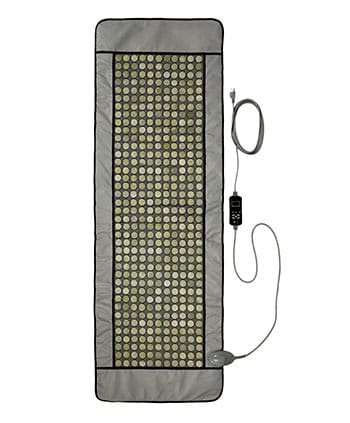 Dr. Clarks Deep Heat - Far Infrared Heating Pad - Full Body

See Customer Comments
HOW CAN Dr. Clarks Deep Heat - Far Infrared Heating Pad - Full Body HELP?
The Full Body DeepHeat™ Far Infrared Heating Pad is like walking into a sauna.
Just plug it in and lie down. In just ten minutes, heat will penetrate muscles no other heating pad can reach. And you'll feel as carefree and relaxed as if you've just emerged from a hot tub.
Deliver Far Infrared (FIR) energy to your with body—row-upon-row of real polished Jade stones.
With these DeepHeat™ Far Infrared Pads, when the jade is heated, it transports the far-infrared waves deep into your body (up to 2 inches) to warm, soothe, cleanse and relieve your pain. That is 20 times deeper than conventional pads for deep, long lasting pain relief.
The thermal effect within the deep layers of tissues cause blood vessels in capillaries to dilate... which improves and accelerates blood circulation and reduces inflammation...
In other words, deep penetrating infrared heat delivers more oxygen-rich blood to painful or injured areas which helps take your pain away fast while promoting faster healing.
Best of all, 15 to 30 minutes a day is all it usually takes to feel the results.
NOTE: International shipping restrictions apply for all Far Infrared Heating Pads on all countries outside US & Canada
Product Features and Benefits

100% Natural Jade Stones
Jade stones emit far infrared heat waves to heat, soothe, and heal your pain. Quality craftsmanship ensures even heat delivery across the entire heating pad - you'll never have to worry about hot spots that might burn you.

DeepHeat™
Far infrared heat penetrates up to 2 inches. That is 20 times deeper than conventional pads for deep, long lasting pain relief.

Safer than ordinary heating pads
Unlike ordinary heating pads, our FIR heating pads do not radiate any harmful electromagnetic fields (EMF). Some studies suggest a link between EMF and multiple health conditions including cancer.

Extra Comfortable
Inline digital controller makes it easy to adjust heat settings for the exact comfort level you need and will never overheat.

Robust Construction
Our far infrared heating pads are made from high quality materials and built to last, delivering deep relief not only for the pain you're experiencing now, but any conditions you or your family members may experience in the future.

Flexible
Rolls up for easy storage.

Quick Heating
Feel the warmth in just a few short minutes with strategically placed heating stones in every DeepHeat™ pad target hard-to-release muscle knots.

Easy to Use
The simple controller turns the pad on/off, heat up or down.

Automatic Shutoff
Automatic timer allows you to program shut-off at any 15-minute interval. (with a max on time of 4 hours).
WHAT OUR CUSTOMERS ARE SAYING...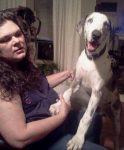 "The BEST Investment I Have Made in Regards to Pain Relief!"
The infrared heating pad is the best investment I have made in regards to pain relief. I have suffered from neck and back injuries for over 10 years. I have several bulging discs, bone spurs, stenosis and arthritis in both my neck and lower back.
The many combinations of medications and various injections were the only sources of relief I had until I purchased the heating pad from the Healthy Back Institute. I have owned several heating pads throughout the years and while the heat helped ease the pain, the effects were short-lived. The relief I get from this heating pad lasts for hours.
I am able to move around much easier and perform the normal household work like vacuuming and mopping that I was told to avoid. Every morning before work and every evening after work, I spend 1/2 hour to an hour on the heating pad and get immediate relief from my lower back pain and then I use it on my neck and shoulders at the end of the day to relieve the tension built up from working on a computer all day.
I am so pleased with this product and have recommended it to many of my friends. Thanks to it, I am able to be more active and have a better quality of life. Peace Love Light
~ Tammy Krauss
Disclaimer: Results not typical. Your specific results may vary.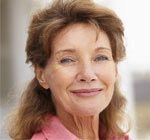 The Heating Pad is a God-Send
At the first sign of muscles spasms in my back, I use the heating pad. It keeps my back from becoming so painful that I have to stay in bed for a day to get over it. Usually, just an hour or two on the pad will relax and soothe the muscles, and then I am good to go again. For me, the heating pad is a God-send.
~ Marietta
Disclaimer: Results not typical. Your specific results may vary.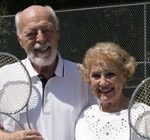 Heating Pad Allows Wayne to Play Tennis 5 Times a Week at Age 84
As a result of heat applications and recommended stretching exercises, my sciatica is no longer troubling me and I am again playing tennis 5 times a week at age 84.
~ Wayne Wall
Disclaimer: Results not typical. Your specific results may vary.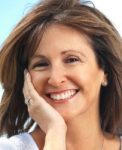 No more pain pills for me!
I'm a Mom to two special needs kids so I do a lot of bending at home, but at work all I do is sit all day. It finally caught up with me and I started having debilitating sciatica pain.
Chiropractic and physical therapy helped a little but not enough to get me through the pain. It was so bad I couldn't sleep at night.
After doing your exercises ofr sciatica, and using the Rub On Relief® and
DeepHeat™
religiously, the pain is gone. If it acts up again I just pull out the heating pad and do my exercises.
No more "pain pills" for me!
~ Robin
Disclaimer: Results not typical. Your specific results may vary.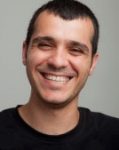 Normal Heating Pad Does Little Good While DeepHeat™ Works in 15 Minutes
My mother is in her 80's and suffered a hip problem because of slipping out of a chair and landing flat on her tail bone.
She used to sit on a "normal" heating pad a lot to help with this pain and it very honestly does very little good. I had her come over one day and let her use
DeepHeat™
.
That took about 15 minutes for her to feel the effect of the deep heating so I sent that pad home with her and she has used it daily since and loves it. I even bought her a power inverter that she can plug into a cigar lighter in their vehicle so she can use it if she has to sit in the back seat of that vehicle.
~ Cliff Woods
Disclaimer: Results not typical. Your specific results may vary.
FREQUENTLY ASKED QUESTIONS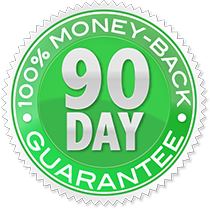 90-Day
100% No Risk
Money Back Guarantee
We truly want to help you live pain free. That's why we test every single product we offer and develop many of our own exclusive products you can't get anywhere else.
We guarantee you'll love Far Infrared Heating Pads or we'll refund your money.
If you are unhappy for any reason, simply return your order within 90 days and get your money back, less shipping. Your returned product must be sent back in its original packaging and in like new condition with all parts and pieces.
Please Note: All returns are carefully inspected by the our returns department. If there are any signs of damage, foul odors, pet hair, dirt, and other debris, the return will not be accepted.